Sam: the Bear!
Samuel Bayer is responsible for several of Green Day's extremely successful videos, all from the astounding album American Idiot. Just how did he cross paths with Green Day? What inspired him to become a director? Read on to discover more about the Man behind the Magic, Sam Bayer.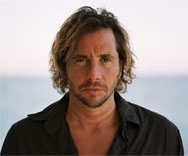 Samuel Bayer was born in 1962. He grew up in Syracuse, New York. Syracuse is the region's major metropolitan center. He graduated from New York City's School of Visual Arts in 1987 with a degree in Fine Arts. His first love, however, was always directing, and he saw film and video as the best way to convey his work to a wider audience. At the age of 29, he set out to Los Angeles to begin his career as a music video director. We all know what happened next; Bayer (with help from deceased Nirvana front man Kurt Cobain), shot what later became one of the all-time famous music videos, Smells Like Teen Spirit. The whole project was estimated to have cost a mere $25, 000.
Success and more success followed. Smells Like Teen Spirit swept the board at the MTV awards in 1992. Later, Smells Like Teen Spirit was rated Number One in a countdown of the top videos in MTV's history. It wasn't all hype, however. Bayer again proved his worth, this time in the commercial scene, with the iconic Nike: If You Let Me Play spot in 1995. This later gifted him with the accolade for the AICP award for Best Direction. Again, in 1997, his Packard Bell Home spot won yet another AICP for Cinematography, Direction and Production Design. Other commercial ventures for huge brands like Coca-Cola, Pepsi, Nissan, Lexus and Mountain Dew helped to earn Sam Bayer a reputation for being a visual genius. Bayer's commercials are showcased in the permanent film/video collection at the Museum of Modern Art in New York City.
Bayer also proved he was no one-hit wonder with Music Videos. The now award-winning commercial and video director has gone on to direct over 100 music videos, with differing and respected artists such as; The Rolling Stones, Sheryl Crow, John Lee Hooker, Marilyn Manson, Metallica, Smashing Pumpkins, David Bowie, Aerosmith, Lenny Kravitz, Papa Roach, Blink 182 and none other than Green Day.
Sam Bayer has directed all of Green Day's videos from the American Idiot album, as well as being the man behind the Bullet in a Bible DVD. Green Day's groundbreaking video Jesus of Suburbia was, at the time, Sam Bayer's farewell to the world of Music Video Directing. After a long a prosperous career, it seemed fitting that this video would be, reportedly, his last. When this video was shot, it was to be the last video in a rich and acclaimed career for director Sam Bayer. After a hiatus, he would then come out of retirement and is continuing his work with bands such as My Chemical Romance and The Strokes, so it seems as if the resumé of Sam Bayer is not about to become history anytime soon.