ha_ha_ur_jaded
Name

TAMMY

Age

28

Gender

Female

Location

Melbourne the place to be (Y)
Member since September 12th, 2005
Contact
About
TAMMY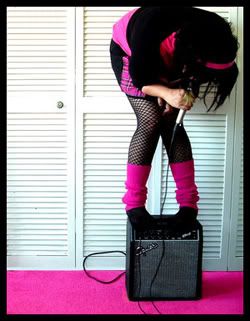 Is the name you'll be taking to your grave.
I have a Pulse
I have a Mind
I have a Heart
want to know what I look like?
look at my pics fuckwit.
generally a nice kid
I am engergetic and i act like a 10 year old
can be mean
can be an evil little kid but its for fun
looking for more out of life
maybes not used to mine running so smoothly at the moment
i believe in the saying
you are your own sight
I do steal most of my quotes from lyrics in songs
or from tre cool
I love hugs
mainly bear hugs
my idol is HANNIBAL LECTOR
and TRE COOL
he copped a hit to his remaining testy in the simpsons movie
now he wont be able to have nymore kids in cartoon life
GREEN DAY
well they are my life.
They have made me a better person
and made me build something to hold onto
MUSIC
There are other bands which own my ipod
I listen to
EVERYTHING.
got a problem with it?
go play in traffic
[/color]
I am a
DRUMMER
and determined to get better and maybe one day
in the back of the my mind I do have the dream to make it
and I guess you should NEVER give up on the dream on the one that keeps you going.
FRIENDS
they are my smile and laughter
and i love them til lthe end
they are the reason im not passed out on a
randoms couch right now drunk as fuck
they keep my grounded but
never keep my true self grounded
they are one in a million
and i'd take a bullet for them anyday
n theyre hot n single
bahahaha
and they put up with my meaan pranks
INTRESTED?
ADD ME
heres my msn kids
welcome_to_paridise@hotmail.com
bad spelling?Pffft. git over it =]
OPINIONS?
are like assholes everyone has one
MY REPLY?
BRING IT.
EX-OH
Photos
Comments