Cancer182
Name

sam

Age

30

Gender

Female

Location

IL
Member since September 4th, 2007
Contact
About
I'm really shy, and most of the time a happy person, I enjoy listening too many diffrent types of music like:
punk/ punk rock/ pop/ pop rock/ rock/ metal/ heavey metal/ tenco/ rap
and yeah I also like reading stories and art work, white tigers are my favorite animal, animal crackers rule,
LIME GREEN
is the best color in the world, Blink 182, Simple plan and Paramore are the best bands ever!!!
tacos rock your mothers socks and illinos is the best state in the world, fan stories on mibba are the bomb!!
Picture Time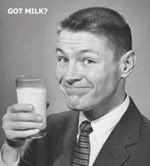 yummy you drink that milk.
Comments