DDGreen
Name

Sister of the Streets

Age

29

Gender

Female

Location

Minnesota, fo rizzle
Member since February 9th, 2008
Contact
About
Hi, I'm Angie Rash: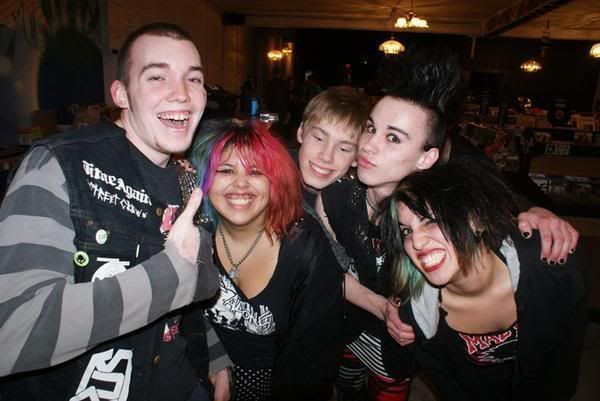 Thats me with the multi-colored hair
I play drums for a band called Puke
Drink
Make my own clothes
Am a vegetarian
Am an anarchist
Speak Spanish(Cause I'm latina, not Mexican(There IS a difference))
Hate socks
Think people who don't masturbate are somewhat disturbed
Am pretty shy, but very outgoing once I get to know ya
And am a pretty laid back person, but fuck with me or one of my friends and you better watch out

Favorite Quotes
"

Everything government touches turns to crap.

"




-Ringo Star




"

If God had intended us not to masturbate he would've made our arms shorter.

"




-George Carlin




"

Better to have masturbated than to have loved and lost.

"




-Cecil Hayduke




"

The Christian religion is a very powerful and convincing mistake.

"




-Unknown
"
Fast, Cheap, and Good… pick two. If it's fast and cheap it wont be good. If it's cheap and good it won't be fast. If it's fast and good it wont be cheap.
"
-Jim Jarmusch
"
I'm so goddamn horny the crack of dawn better watch itself around me.
"
-Tom Waits
"
I don't like jails, they got the wrong type of bars in there.
"
-Charles Bukowski
Favortie Drummers
r.i.p


Keith Moon of:

THE WHO




*My Most Favoritest One of All*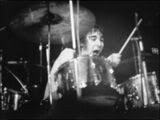 Lucky Lehrer of: CIRCLE JERKS, RED KROSS, BAD RELIGION, DARBY CRASH BAND, LA'S WAISTED YOUTH


(just to name a few)





Topper Headon of:

THE CLASH
Amy Farina of:
THE EVENS, THE WARMERS, MISTER CANDY EATER, TED LEO AND THE PHARMACISTS
Some of My Favorite Pictures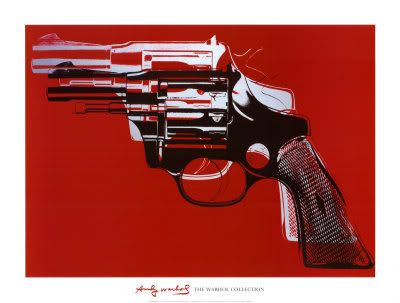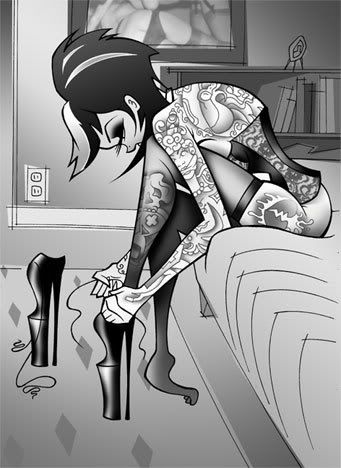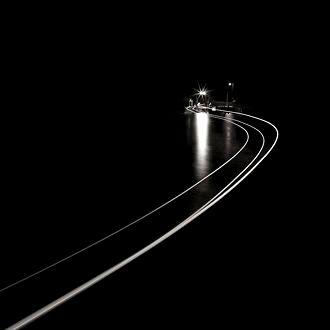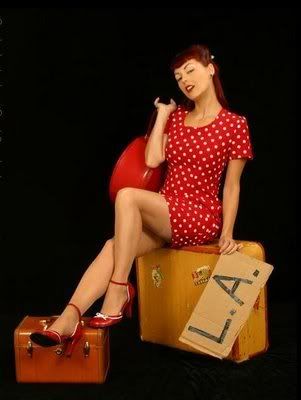 Favorite bands:
#..

2 Minute Tantrum, 86'd,

A..

A Global Threat, AC/DC, The Adicts, The Angry Mothers, The Angst, ASS,

B..

Babyshambles, Baby Guts, Bad Brains, Beatles, Big Fuckin Skull, Billie Holiday, Black Flag, Black Sabbath, Blue Oyster Cult, Bob Marley, Bonobo, Bouncing Souls, Buzzcocks,

C..

Catholic Discipline, Casualties, Chuck Berry, Circle Jerk, The Clash, Cock Sparrer, Corpse Show Creeps, Crass, The Creepshow,

D..

The Damned, Dead Kennedys, The Distillers, Dio, The Doors, Drastic Actions,

E..

ECP, Elvis, The Exploited, Exquisite Corpse,

F..

FEAR, Formaldehyde Junkies, Fugazi,

G..

G.B.H, The Germs, Graveyard BBQ, Guns N' Roses,

H..

Herb Alpert and the Tijuana Brass, Hole, The Homewreckers, Husker Du

I..

Iggy Pop, In Defence, Invasion Earth,

J..

Janis Joplin, Jefferson Airplane, Jimi Hendrix, Joan Jett and the Blackhearts, Johnny Cash,

K..

Koffin Kats, Krum Bums,

L..

Led Zeppelin, Listen Up!, Lower Class Brats,

M..

Mad Marge and the Stonecutters, Minor Threat, Misfits,

N..

Nekromatix, Nirvana, NOFX,

O..

The Objex, The Obnoxious, Off With Their Heads, Operation Ivy, Orange,

P..

PiL,

Q..

The Quarrellers, Queen, Quincy Punx,

R..

Ramones, Rancid, The Replacements, Richard Hell and the Voidoids,

S..

Screeching Weasels, Sex Pistols, Spiky Brats, Street Brats, Subhumans, Siouxsie and the Banshees, Stray Cats, The Suicide Commandos, The Suicide Machines,

T..

Tiger Army, Time Again, Tom Waits, Transplants, Turbonegro,

U..

Useless Wooden Toys,

V..

Velvet Underground, The Vibrators, Voodoo Zombie,

W..

War, The Who,

X..

X,

Z..

Zombie Vandals...forgetting many more...
Favorite Movies
A Scanner Darkly, A Clockwork Orange, American History X, Apocalypse Now, Birds, Crank, Dazed and Confused, Dead Alive, The Decline of Western Civilization, The Departed, Donnie Darko, Evil Dead, Fight Club, Horton Hears A Who, It, It Came From Outer Space, May, Momento, Murmurs of the Heat, No Country For Old Men, One Flew Over the Cuckoo's Nest, Pulp Fiction, Shaun of the Dead, SLC Punk, Smokin' Aces, Taxi Driver, Tommy, Trainspotting, Waiting.
Favorite Lyrics:
Amor Psycho


By: Voodoo Zombie

(Lead singer Kata Zombie)

Sangrar, comer, lo de ellas es extraño
Ella una vampireza y él un zombie
Sus labios rojos le piden sangre
Y él su corazón sólo saborear

Ella sabe de entrega, sabe de seducción
Hay cosas que no son ma-ne-ja-bles
Él busca su alimento, quiere satisfacción
Muert@s y viv@s no hay placer culpable

Ella quiere hacerlo sangrar
Y él quiere su carne mascar
En el lecho pueden expresar
Que ésto si que es AMOR PSYCHO!

Si! No! Si! AMOR PSYCHO!

Sexo violento, sexo apasionado
Sus cuerpos arden, se están quemando
Su pecho en su rostro, sus uñas en sus nalgas
Piernas enredadas que se desangran

Ella quiere hacerlo sangrar
Y él quiere su carne mascar
En el lecho pueden expresar
Que ésto si que es AMOR PSYCHO!

Si! No! Si! AMOR PSYCHO!

Orgasmos desenfrenados,
Hedor corporal, deseos plenos
Ella incó sus dientes en el cuello del miedo
Pero su corazón él se está comiendo

Sus ojos van perdiendo el brillo
Mientras él ve a su amor herido
En el lecho pudieron demostrar
Que ésto si que es AMOR PSYCHO!

Si! No! Si! AMOR PSYCHO!
(look up the song anyway you can. Truly Psychobilly, and truly awesome)
I'm watching you.
Photos
Comments