Isn't it weird that the opening bands were better than the main band?
So, on the 15th, Purdue really officially began Grand Prix by having a free concert on Slaytor Hill. Typically, Purdue likes to get more well-known artists to play. For instance, last year, John Mayer was supposed to play. But he decided to be a douche and cancel. This year, Purdue got Switchfoot and their two opening bands Epic Hero from Minnepolis, Minnesota and Reeve Oliver from San Diego, California. All bands were extremely awesome and talented. However, I liked the opening bands better than Switchfoot. The opening bands were just more involved with the crowd- they'd talk to us, joke with us, have fun...
Switchfoot didn't really do that. Anyway, Epic Hero was a great band. Had their CD not been $10, I would have totally bought one. Unforunately, I only had $9 on me, so... yeah. They made a coupl funny jokes. Keep in mind that if you were there and truly understood Purdue, you'd find this funny: The lead singer made a comment like, "You know you guys here at Purdue are famous, right? Oh yeah. Everyone knows what Purdue is. I haven't met one person that doesn't know what Purdue is. Seriously- I ask people, 'Is Purdue a banana?' and they say, 'No man, it's a university." Then, naturally, someone else yells out that we're chicken- which is funny, too.
Anywho, I have no idea what songs they played. I have no idea what songs all three bands played....
But I digress. After Epic Hero was Reeve Oliver. Now, while I liked Epic Hero's music better, I just liked Reeve Oliver better. They're just so... fun. The singer, of course, made a joke about how the Slaytor stage looks like Stone Henge. Yes, we know. While I don't know all the songs they played, I do know that they played "Endless Bummer" because I've it stuck in my head for a damn week. At least it's a good song. I bout their EP. It was $5. It's awesome. After they got done performing, I decided that I wanted to meet the band and have them sign my CD. Sadly, the bass player was no one to be found... But I did get to meet Sean (the singer) and Brad (the drummer). Both were extremely cool people, but Brad was hilarious.
I was wearing my 2005 Warped Tour shirt, and he made some comment about it. I said that I had been going to Warped Tour since 2004, and he's like, "Oh. So, do you have a 2004 shirt too." I said I did, and that I also had a 2006 one. He seemed to be a bit confused about Warped, so I told him that it's a summer concert in which over 60 bands play at all shows. Then he's like, "Oh yeah. I think I played Warped Tour once. More than one show." I asked him what year and city, and said that I go to the Cincinnati, OH shows. He said, "I think it was 2005..." I asked him, again, what cities, but he couldn't remember, I guess. So instead he's like, "If I said that we played in Cincinnati, would you say you saw us?" I was like, "Yeah." So he said, "Yeah, we totally played in Cincinnati in 2005!" I was like, "Hey yeah! I remember you and your band!" He laughed a bit, and was like, "Lies... All lies!" (Which is why my CD has "Lies" written on it)
After that, I told Brad that Stephanie and I thought that his Ninja Turtle drumset was awesome. He asked where Stephanie was, and I said that she was back watching our blanket. He was like, "Well. She obviously doesn't care if she can't come down and say it to me." I laughed and said, "Well, she doesn't really like to move." He just laughed and agreed that he didn't really like to move, either.
I went back up and told Stephanie what happened. She laughed, and decided that she wanted to go down there and meet/get pictures with him. So, we went back down. As soon as Brad saw us, he busted out laughing. Stephanie went over and was like, "Yeah, she made me move!" It was funny. We got pictures with him, and I with the singer as well. All of this happened while Switchfoot was on stage. Heh.
So yeah, Switchfoot. Really awesome band, just not very into the crowd. Although, at one point they were like, "Let's welcome Beyonce to the stage!" and then proceeded to play a cover of "Crazy in Love." It was pretty damn funny. They totally forgot some of the words, but it was cool. I really think that I would have been more into Switchfoot had I actually bothered to listen to their music more. I really only know "Dare You to Move" and "Meant to Live" (which they did play at the very end)
But whatever. Everything was still fun. The singer went off stage at one point and started walking around Slaytor. A guy went up and gave him a hug. He stood in one spot for a few seconds to get the crowd to sing. Then he started to walk off. Some chick flies past the blanket and practically launches onto him to give him a hug. She gets off of him, and I guess he's a bit freaked so he runs back to the stage. Can't blame him.
All in all it was really fun, and it was a totally awesome way to waste away a Sunday. Please check out
Epic Hero
and
Reeve Oliver
.
Here's the pictures, yo.
Stephanie and I waiting- in the bright ass sun: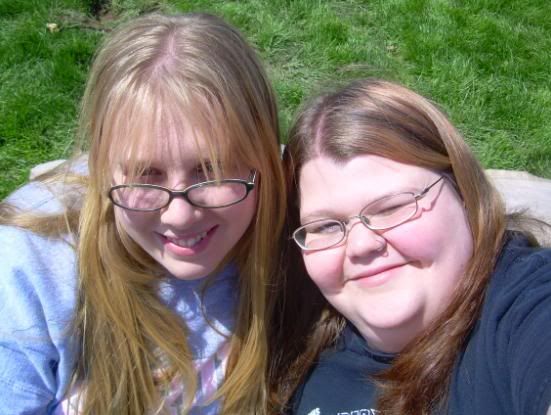 Random sound-check: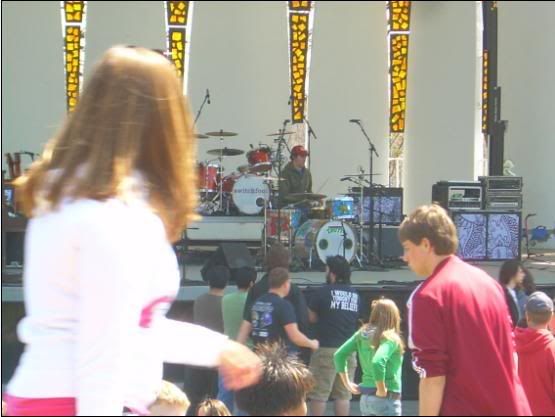 Sun being a bit nicer: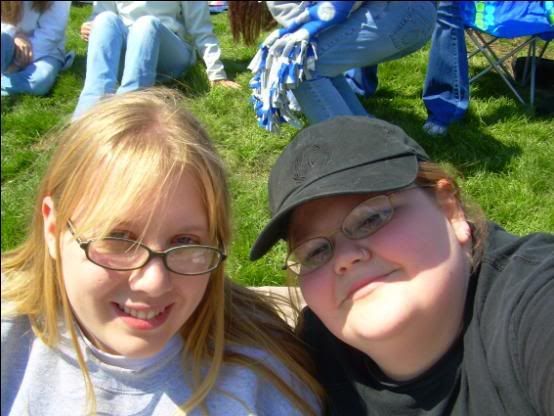 Epic Hero: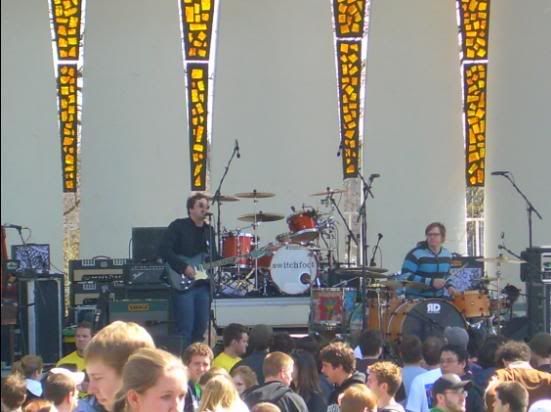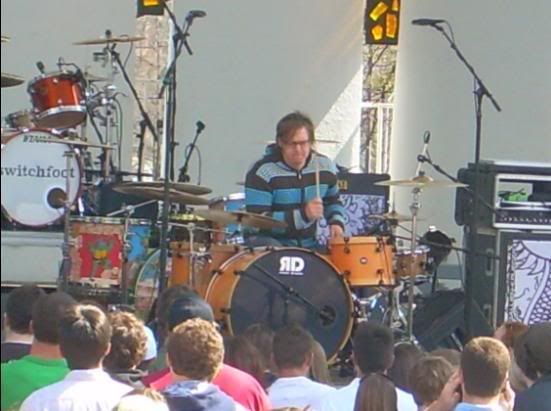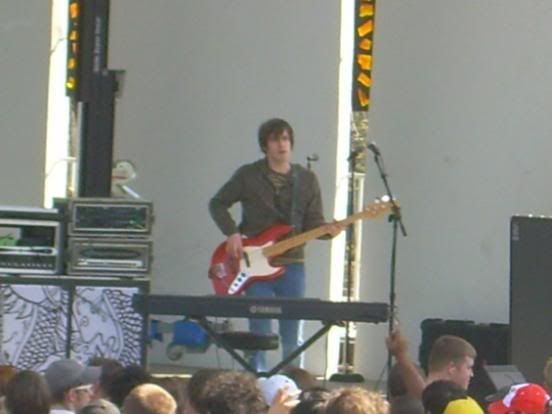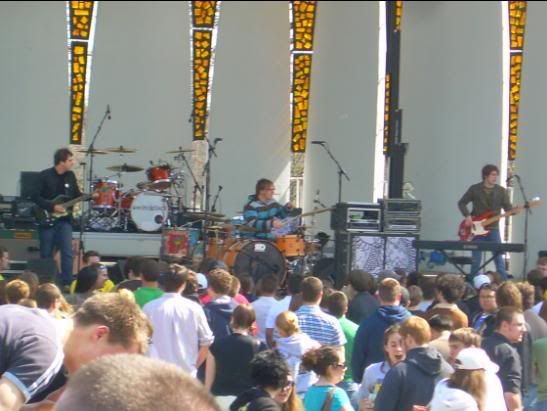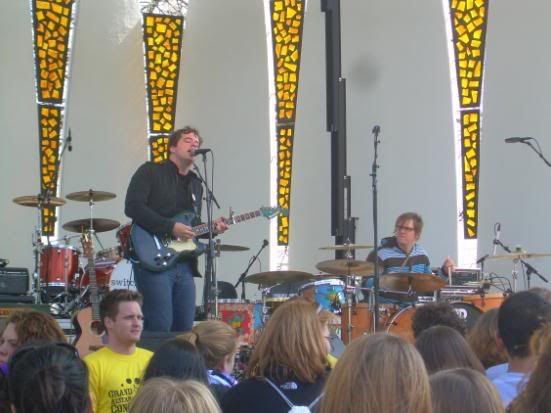 Balloons someone released: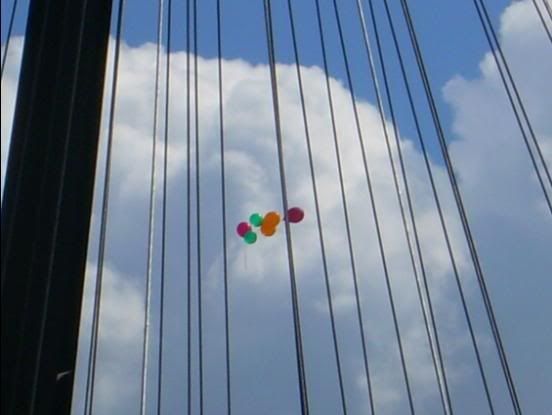 Reeve Oliver: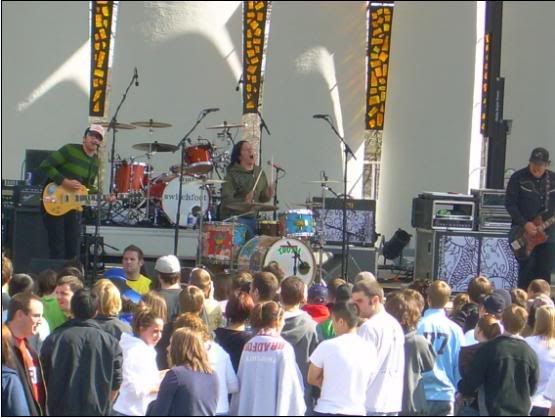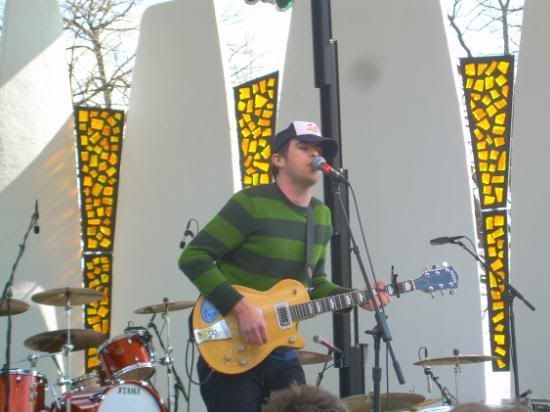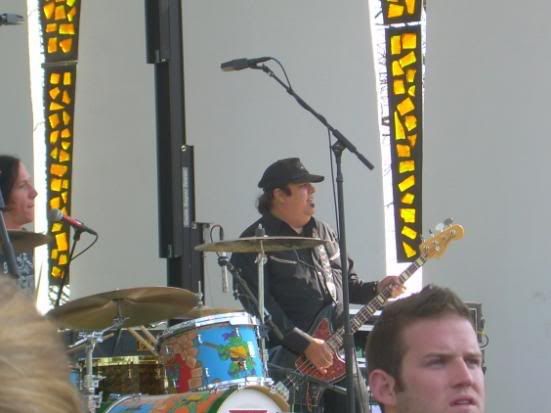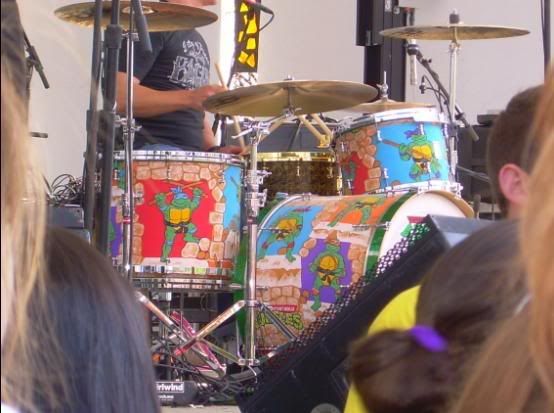 Switchfoot: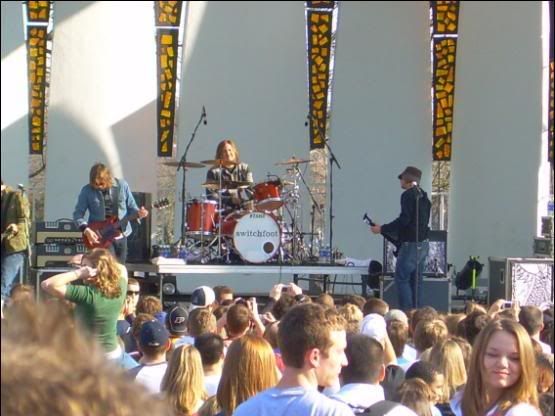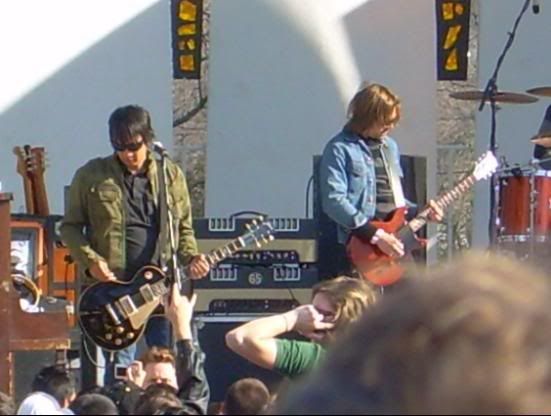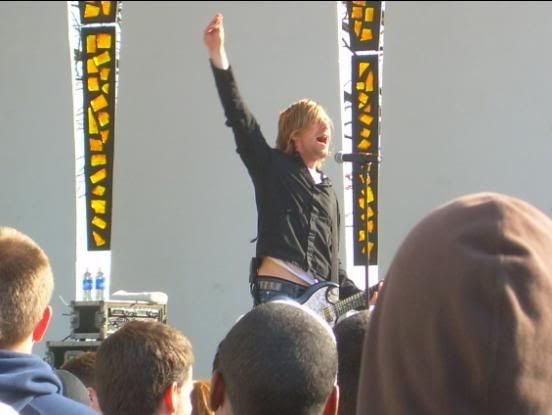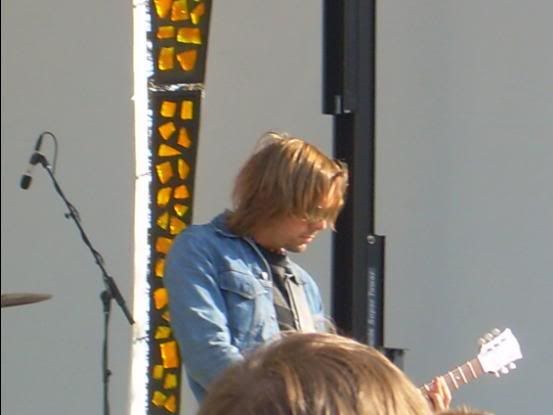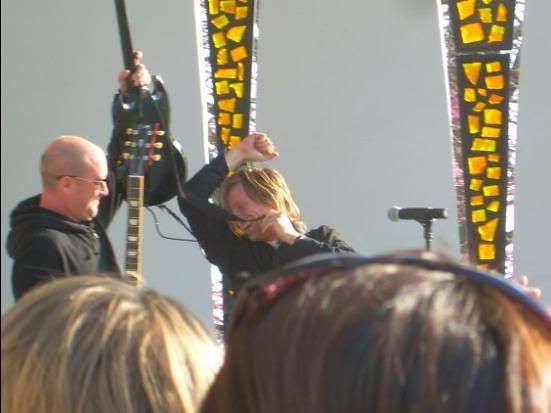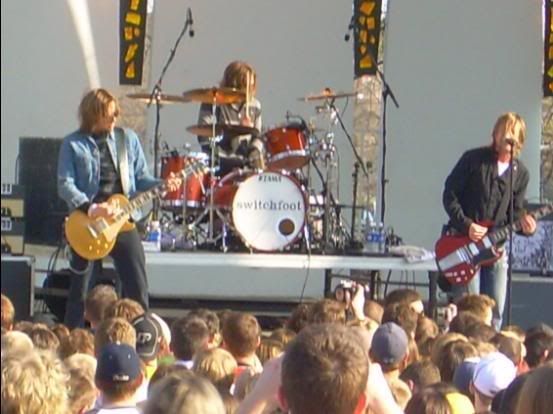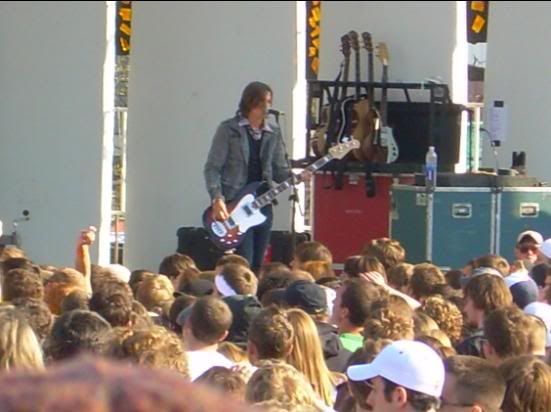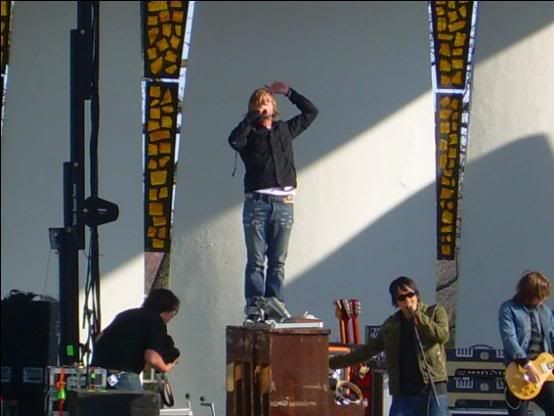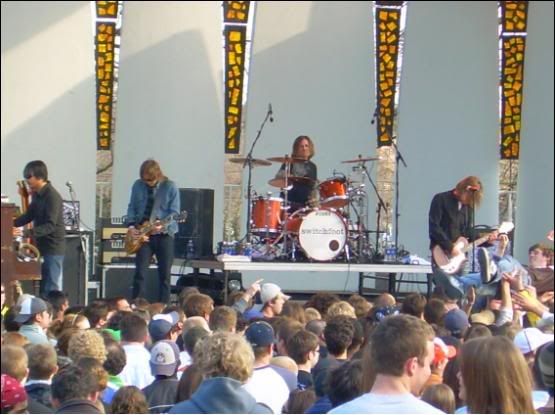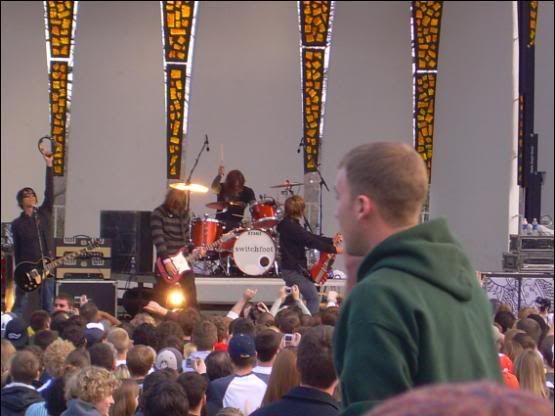 Sean from Reeve Oliver and me: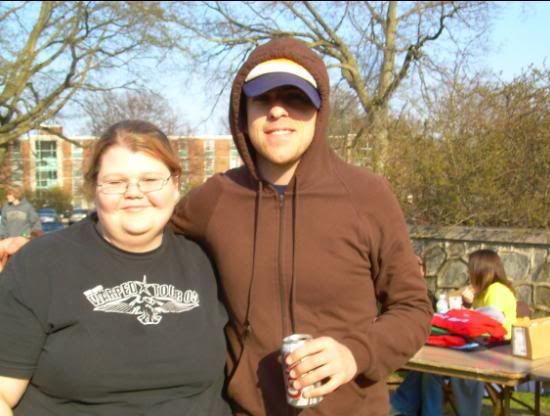 Brad from Reeve Oliver and me:
The Reeve Oliver EP that Sean and Brad signed for me: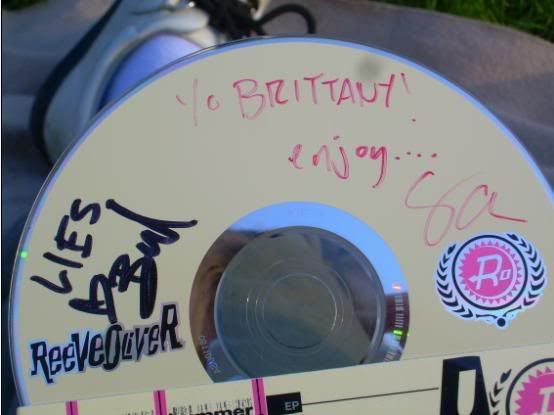 Comments