I Is Retarded.

Name

Well, most call me Nat.

Age

30

Gender

Female

Location

Outside your window...I mean..
Member since July 10th, 2005
Contact
About
Ok, so my name is

Natalie

but most people call me

Nat

.
guess what?
kindersex.

mhm. so i have this

best friend

sister

and her name is

layla marie van pelt.

and yea were more then losers were total

dorks

and theres this other friend i have who i met on here, who is also more like my sister, and her name is

nicole

and i love her to

DEATH

my favorite animals are MOOSES!!
CONCERTS


[not to proud of the first few =p]
1996-Backstreet Boys-Blossom Music Center Cuyahoga Falls, Ohio
Sept. 20th, 2001-Backstreet Boys- Gund Arena Cleveland, Ohio
June 22nd, 2002-N*SYNC-Browns Stadium Cleveland, Ohio
2003-Avril Lavigne-Gund Arena Cleveland, Ohio
August 13th, 2005-Green Day =DDD-HSBC Arena Buffalo, New York
May 7th, 2006-Fall Out Boy-Blossom Music Center-Cuyahoga Falls, Ohio
Feb. 26th, 2007-My Chemical Romance-Wolstein Center Cleveland, Ohio
August 17th 2007-Projekt Revolution-Blossom Music Center Cuyahoga Falls, Ohio.
April 22nd, 2008-My Chemical Romance-Agora Theatre and Ballroom Cleveland, Ohio.[FRANK IERO WINKED++SMILED AT ME

DD]
August 22nd, 2008-Jonas Brothers-Blossom Music Center Cuyahoga Falls, Ohio
and more to come

the fucking best six bands in the world <3
Green Day
Billie Joe Armstrong, Mike Dirnt, and Tre Cool<3
holy shit. these guys are so inspiring. theyre lyrics, vocals, bass parts, guitar parts, drum beats, hell all of it is fucking amazing. if i had to pick my favorite band in the world? definetly this amazing band. <3 i dont think i could survive without their music. i do no for a fact i would definetly not be the person i am today if i had never started listening to them. they definetly are a big part of me and who i am. i will always love them and their music.
My Chemical Romance
Gerard Way, Frank Iero, Mikey Way, Ray Toro, Bob Bryar
man, i would definetly have to say my chemical romance saved my life. i thank ariel sooo much for making me fall in love with them. their lyrics are so deep and amazing. i love their songs and the band members =] everything about this band is AMAZING and they put on amazing live shows!!! they are one of the best bands ever, and i love them =]
The Used
Bert McCracken, Quinn Allman, Jeph Howard, Dan Whitesides [in the picture its Branden Steineckert]
wow. the used. ive listened to them for a while, but never really been like in love with them. but lately ive been listening to them a lot more and the are for sure one of my favorite bands. theyre lyrics are amazing, and i love the band. and when they go back on tour i am soo going to see them. they are an amazing band and theyre lyrics and songs really are amazing <3
Taking Back Sunday
Adam Lazzara, Eddie Reyes, Mark O'Connell, Matt Rubano, and now former member Fred Mascherino
taking back sunday. what an amazing band. i love all theyre songs, and they are also an amazing live band. adam really knows how to work the stage. =] and i love his microphone swinging. they are amazing guys it seems, and they are an amazing band with amazing music. they definetly deserve to be one of my favorite bands. =]
Queen
Freddie Mercury, John Deacon, Brian May, Roger Taylor
oh man. queen is definetly one of my favorite bands. they are the first band i ever listened to in my life. i used to walk around my house when i was 2 with my queen tape in my hand singing fat bottomed girls. it was the first song i could ever sing =] freddie mercury has an amazing voice, and is an amazing drag queen =] queen definetly holds a special place in my heart and they always will. i just wish i would have been able to seen them live =[
Secondhand Serenade
John Vesely
picture coming soon, updating too many things at once

i don't think i've ever been able to relate to lyrics more then secondhand serenades. this guy is a genius in my eyes. i would never be able to have gotten through all that happened with my ex without john vesely and his lyrics. it's amazing how much they have reached to me and it's amazing how much i can relate to the lyrics and it's really appreciative. i really wish i could have seen them live but i didn't have a ride to the concert =[
other favorite bands =]
Fall Out Boy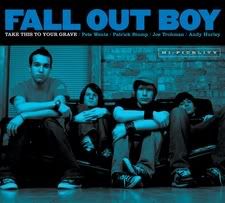 When I Wake Up, I'm Willing To Take My Chances On
-Grand Theft Autumn
The Ramones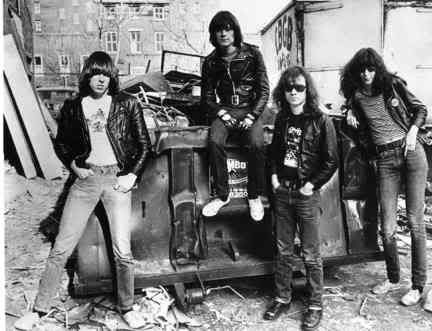 I'm Gonna Go For A Whirl With My Cretin Girl
-Cretin Hop
The Misfits
If I Cut Off Your Arms, If I Cut Off Your Legs, Would You Still Love Me Anyway?
-Helena
The Bouncing Souls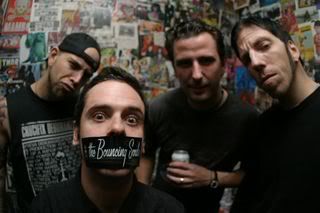 Intimidate Her. How'd You Make Her Feel Worse Then She Did Before?
-Lean On Sheena
Pencey Prep
While You Were Fucking Off, I Went And Found Something New
-P.S. Don't Write
Thrice
They Say This Is Medicine An Overdose Of Oxygen
-Blood Clots and Black Holes
A.F.I.
I Promise You My Heart, Just Promise To Sing. Kiss My Eyes And Lay Me To Sleep
-Prelude 12/21
Evanescence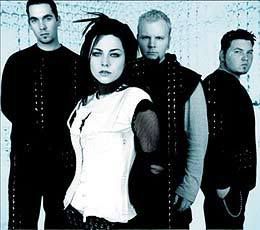 Hello I Am Your Mind Giving You Someone To Talk To.
-Hello
Rise Against
A Sacrifice Is Not What We Had In Our Minds. I'm Coming Home Tonight
-Give It All
AC/DC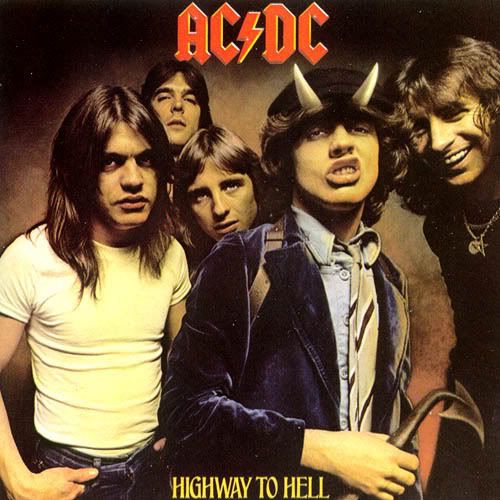 T.N.T. I'm A Powerload. T.N.T. Watch Me Explode!
-AC/DC
Hawthorne Heights
Say So Long Say Goodnight And Just Hold Out Your Hand. To Catch Me If I Fall Into The Night
-Wake Up Call
The Red Jumpsuit Apparatus
Waiting For This Life To Change Seems Like It's Taking Me Forever
-Waiting
Panic! At The Disco
It's These Substandard Motels On The (Lalalalala) Corner Of Fourth And Fremont Street
-Build God Then We'll Talk
From First To Last
Note To Self: I Miss You Terribly This Is What We Call A Tragedy
-Note to Self
The Offspring
Night Brings Bad Dreams. Bad Dreams And Guillotine
-Beheaded
i love soooo many more bands. but i cannot list them all <3
so a bit more about me::
i have blue green eyes.
and everchanging hair colors.
and like i said before
mooses rock.
they are my heroes.
i am a caffiene addict.
like majorly.
bow down to me!
muahahahaha!
i love
r
a
i
n
b
o
w
s
!
Comments