wish_i_was_adie

Name

Amelia

Age

40

Gender

Female

Location

Montreal
Member since October 6th, 2005
Contact
About
***My two favourite things in the world are traveling and going to concerts***
Things I like:

Green Day, the first snowfall, spending time with my friends, learning to drive, movies, holidays, photograhpy, my computer, the code language I have with a good friend/coworker, inside jokes, travelling, baking, eating what I've baked, writing, listening to music, burning CDs for my friends where I select songs based on their likes and personality, taking pictures, going to concerts, making new friends, summer, the smell of rain, puppies, giving/getting a massage, warm weather, helping my friends solve their problems, talking on the phone, not being nagged, being in an empty house for a few hours . . . or weeks, working on my GSB/Mibba story, meeting new people
Things I hate:

People who are phony, days when it's -30 degrees outside, lies, when individuals are condescending, possessiveness, bossy people, secrecy, being nagged, wearing wet socks, being ignored, most of my coworkers, having to work nights, that I'm not outspoken enough, my procrastinating skills, people who look at me strangely when I tell them I'm vegetarian, the judgemental, racism, sexism, discrimination, ultimatums, preferential treatment, double standards, excuses, people who raise their voices at others
Favorite bands/artists:

Our Lady Peace, System of a Down, Linkin Park, Hoobastank, Sum 41, Green Day, 3 Doors Down, Michael Jackson (before he turned creepy), Janet Jackson, Evanescence, Deftones, Nirvana, Dresden Dolls, Papa Roach, Barenaked Ladies, The Shins, Goo Goo Dolls, Rise Against, Silverstein, Fuel, Cindi Lauper, Blue October, Space Hog, Swollen Members, Moist, The Killers, Queens of the Stone Age, Foo Fighters, A Perfect Circle, Rancid, the Beatles, Rancid, the Offspring, Blink 182, Jane's Addiction, Pink, Operation Ivy, Crimpshrine, India Arie, Alanis Morisette, Lauren Hill, Billy Talent, David Usher, Chris Cornell, Snow Patrol, 3 Days Grace, Red Jumpsuit Apparatus, Silverchair, Fort Minor, Chevelle, 30 Seconds to Mars, P.O.D., Coldplay, Live - their older stuff, Incubus, Tool, Kittie, the Ramones, NOFX, Deftones, MXPX, Rage Against the Machine, My Chemical Romance, cheesy 80's and 90's music, cheesier 70's music, the Frustrators, Queen, Sarah McLachlan, Lifehouse, Pinhead Gunpowder, Nine Inch Nails, Smashing Pumpkins, Soundgarden, Red Hot Chili Peppers, Dillinger Four, Big D and the Kids Table, Stone Temple Pilots, Lit, Smashing Pumpkins, Black Eyed Peas, Korn, Bad Religion, Weezer, Nelly Furtado, Radiohead, Sean Paul, Sublime, AFI, All American Rejects, Shaggy, The Living End, Violent Femmes, U2 and so much more that I can't think of right now.
Artists I have seen

in concert

: our lady peace (10-ish times, lost count), offspring, cypress hill, mxpx (2x), story of the year, the music, hoobastank (2x), linkin park, sarah mclachlan, butterfly boucher, bif naked, a perfect circle, seether, trailer park boys, sum 41, finger 11, catherine wheel, green day (3x), foo fighters (2x), moist (2x), sloan, fuel, reload, sandbox, econoline crush, tripping daisy, smashing pumpkins, live, coldplay, u2 (2x), new kids on the block, garbage, sam roberts, new kids on the block, eve 6, the tea party, butch walker, anti-flag, jimmy eat world, dearly beloved, creature, incubus, james brown (random i know, but it was free), marcy playground, David Usher, Treble Charger, Matthew Barber, Black Eyed Peas, P.O.D., Arcade Fire, Hedley, Never Ending White lights, Jets Overhead, Pedestrian, Tool, G-Love and Special Sauce, Ska Cubano, Snoop, Sean Paul, Yeah Yeah Yeahs, The Editors, The Shins, Billiy Talent, Silverstein, Emmanuel, Against Me, Rancid



, The Planet Smashers, Big D and the Kids Table, the Shifters, Evanescence, Stone Sour, Black Maria, and still going
Places I've been:

England, France, Andorra, Spain, Monaco, Italy, Greece, Austria, Germany, Lichtenstein (think I spelled it right???), Switzerland, The Netherlands, Belgium, Trinidad, Cayman Islands, Mexico, New Orleans, California


, Las Vegas (yes, that's Vegas)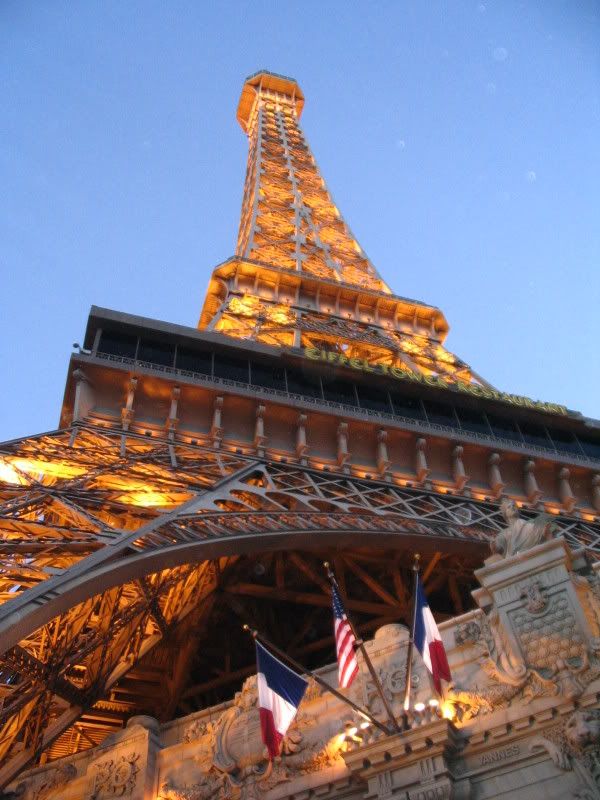 , New York, Jersey. I have a lot of crazy stories
Favorite TV shows:
That 70's show (now it's finished . . . sniffle), Grey's Anatomy, Family Guy, Smallville, Scrubs, The Simpsons, Sex and the City, Gilmore Girls, 7th Heaven, Sesame Street the way it used to be before whiny Elmo
Favorite movies:

The Usual Suspects, Can't Hardly Wait, Ghostbusters 2, Beetlejuice, Back to the Future (except part 3), Eternal Sunshine of the Spotless Mind, The Goonies, Garden State, Crash, Kill Bill Vol 1 and 2, Team America, V for Vendetta, Saved, American Beauty, Shrek 1&2, The Full Monty, Gremlins, A Walk to Remember
Favourite Books:

1984, The Handmaid's Tale, Johnny Got His Gun, Junk, Brave New World
Favorite quote:

What others think of me is

none of my business
Favorite word:

squabble
What I am proud of:
I have my
bachelor's degree
and I'm going for my second, or my Master's degree next fall. Also, I have met, talked, and took pictures with
Our Lady Peace
(twice!), one of my favourite bands.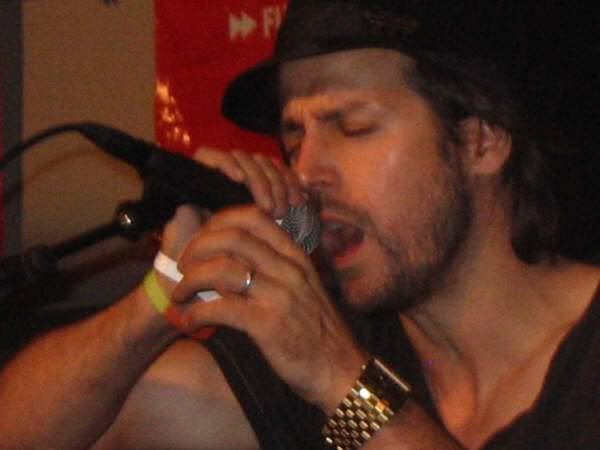 I have also met Hoobastank, David Usher,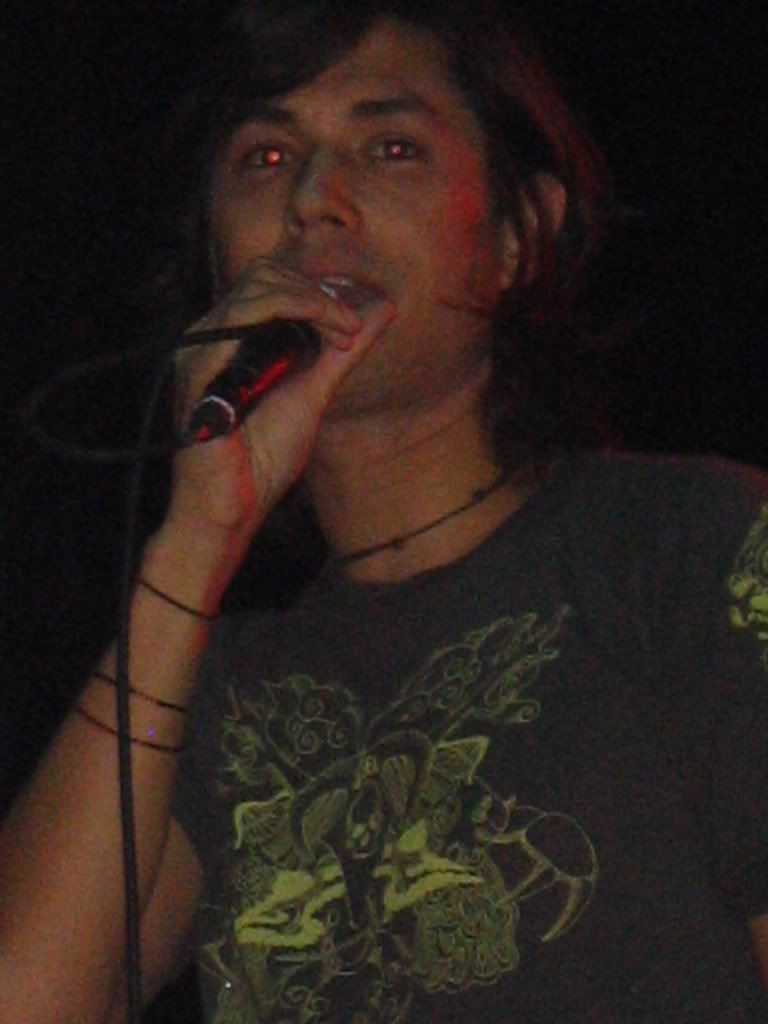 and Sum 41, who are all very nice guys, especially David Usher and Doug Robb. I have also met members of Simple Plan by accident. Now I just need to meet Green Day and U2 and I'm set.
The best thing I've done lately:

being

comfortable

in my own skin
The worst thing I've done lately:

still working the same job

--------------------

GENERAL INFO

----------------
TIME STARTING: 4:47
Date: January 7, 2007
Birthday: Oct. 13, every year I'm alive

School/University: my last school was McGill University
Colour of eyes: brown
Hair:brown
Height:5'6 1/2-ish"
Shoe size: 9-ish
---------------

HAVE YOU EVER ...

-------------
Ever been so drunk you blacked out: I can't remember, all I know is that I start off in a bar and the next thing I know I'm fighting for a corner with that homeless man who screams at everyone



Had an imaginary friend: they're all imaginary, aren't they Hans?

Wanted to "hook up"with a friend? recently, yes

Cried during a movie: yes, have you ever seen "mortal combat annihilation, " "Batman and robin," or "practical magic"? If so, I think you know what I mean

Had a crush on a teacher: no, but I know who does

Ever thought an animated character was hot? sorry, I don't swing that way

Cut your hair?: who comes up with these questions? What's next, do you breathe?
----

FAVORITES

--------------------
Shampoo: there's shampoo now?
Day/Night: day, I'm afraid of the dark
Summer/Winter: up here in the Arctic, anything above 0 celsius is a good day. So, summer
Smile/Frown: being oscar the grouch and all, I like frowns. The person who wrote this survey deserves a severe ass kicking
Lace/Satin: canvas

Fave cartoon character: george bush

Fave Junk Food: sour cream and onion ruffles chips
Fave Movie: they're not my favourites, but I miss movies like 'the goonies', 'teen wolf', 'camp nowhere' and such

Favourite Ice Cream: Cherry Garcia
Fave Subject: ME
Fave drink: water, oh wait, I mean american beer. muahaha
Fave person to talk to online: don't really do that anymore
Wearing: clothes, what do you think? perv . . .

hair is: on my head, even though under my hair, I'm bald
I'm feeling: kinda numb
Eating: nothing
Drinking: what's it to you?
Thinking about: what else should I do besides staring at the computer screen?


listening to: twist and shout
Talking to: myself, as usual
Watching: The cursor on the screen
Cried: yes I have
Met someone new: yes I have
Cleaned your room: ha, it's like asking if the world is square in shape

Drove a car: I drove a 'crazy taxi'. Plus I'm taking driving lessons

If you could get into the mind of anyone, who would it be?: g.w. bush. I want to know if there's anything behind the buzzes and clicks I hear when he talks, or is he truly a few olives short of a martini
-------------------

DO YOU BELIEVE IN

-----------------------------------
Yourself: uh, I guess
Your friends: yeah, yeah

Santa Claus: upon receiving a lump of coal this year after being exceptionally sweet, I have now decided that the man in the red suit will pay! Uh oh, I've said too much already

Tooth fairy: when younger, I lost a tooth and decided not to tell my parents, after all, why did they need to know the financial transactions that go one between the tooth fairy and I? Anyway, the next morning after not receiving any funds I told my parents what I did and never got money ever again. And that's the story of how I have 2 rows of front teeth

Destiny/Fate: not in those words
Angels: hmm
Ghosts: there's one in my basement

UFO's: yes, I saw one, and the alien inside tole me that he was off to uranus. Ha, that never gets old
------------------

FRIEND AND LIFE

----------------
Do you have a b/f or g/f right now? nope
Do you like anyone? a few people, actually
Who is your best guy friend(s): Mikhail in California
who is your best girl friend(s): Spam, Wen, Shla and Ammit

Who's the loudest?: Wen
Who's the shyest? me
Who's the weirdest?: we're all weird in our own special way. You know, the SPECIAL kind of special
Who do you cry to?: Ammit

When did you cry the most?: probably when I was born, I was nice and warm and swimming in goo, when some bastard came along and pulled me out of my home.

What's the best feeling in the world?: making someone else feel good when it seemed impossible. I know, how corny and mushy is that?!
Worst Feeling?: losing someone. sniffle

I am just a worthless liar
I am just an imbecile
I will only complicate you
Trust in me and fall as well
August 11, 2006, I got to eat at Rudy's Can't Fail Cafe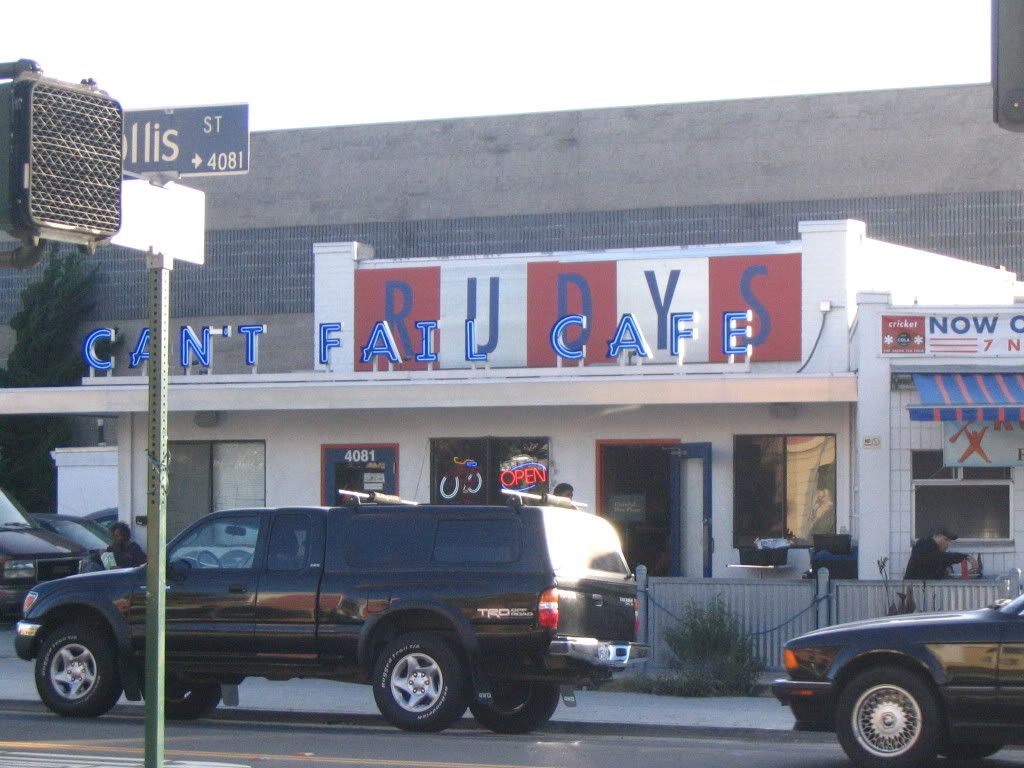 Comments