Kr!sta's Inferno

Name

Krista

Age

20

Gender

Female

Location

K-town
Member since December 23rd, 2005
Contact
About
Kr!sta's Inferno...
My name's Krista. I love music, reading/writing, & taking pictures. I can play guitar and I'm learning to play bass guitar as well. I'm pretty shy and all, but once I get to know you I'm more outgoing.

There's more about me than in that little paragraph, but I'm not about to write out my life story. Get to know me if you want. I like making new friends.

MY MUSIC:


Almost all things rock/alternative/grunge/punk. (:

A few examples:
Green Day // Alkaline Trio // Nirvana // Dead Kennedys // Sublime // Alice in Chains
Misfits // Metallica // Hellyeah // Pearl Jam // Pinhead Gunpowder // Anti Flag

I have phased out of my obsessive Green Day phase, but I still listen to them from time to time. They were a huge part of my life and I can't just let that all go.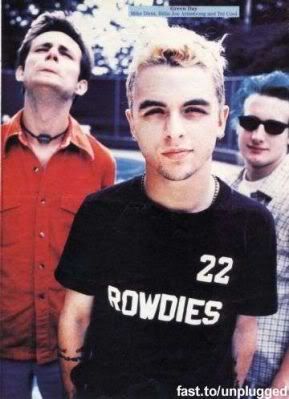 Hit and run and then I'll hit you again, a smartass but I'm playing dumb. Just tell me the words I might have ate… No one here is getting out alive; this time I've really lost my mind and I don't care. All the time, where did all the time go? So make it stop, I'm getting off. Well she said I can't take this town, I'm leaving you tonight. What's in a name? I perfected the science of the idiot. I ask you now, what does this mean? Or are these problems just in my mind? Just wait 'til all the guys get a load of me. It makes me wonder why I'm still here… The catastrophic hymns from yesterday, of misery. Big plans and leaving friends and a westbound sign. Keep in mind I'll be there for you.
What's upside down? What's coated in silver? This crucifix is my four leaf clover. There are things that used to make me smile. One of them was you for just a little while. Fine time to fake a seizure to feel your mouth on mine, you're saving me. I wish you would take my radio to bathe with you, plugged in and ready to fall. And I can't see straight, but the two of you look awfully pretty. Falling like stars into the ocean black, we're gonna disappear. My will to live is wearing thin; I'm running out of time. The only tunes that we hear come via antenna through your car radio. Do you wanna know what my love is? Mr. Chainsaw came and took my legs a long, long time ago… Here it is again yet it stings like the first time.
Photos
Comments