vimto

Name

oh baby, you're a classic.

Age

29

Gender

Female

Location

macy's day parade.
Member since July 30th, 2006
Contact
About
don't you see, I'm the



and this is just the prologue.




I'm not saying that I'm not breaking some hearts tonight.




"A violet by a mossy stone
Half hidden from the eye!
Fair as a star, when only one
Is shining in the sky."
She Dwelt Among The Untrodden Ways - William Wordsworth

Class is dead. It died with the dinosaurs. We swapped our champagne and pearls for Myspace and Corona.
I want to make a difference in the world, to change somebody's life. I want to be the reason why someone is happy. I want everything to work out the way it should.
I want to inspire - to be inspired.
I want to make music. I want to write. I want to dream and leave reality behind.
I want other people to realise I'm not predictable, I'm not innocent, that I don't depend on them. I don't need their criticism to make me feel like shit. I don't need their praise to make me happy. I want to be my own person. I don't want to follow the crowd. I want to be accepted for how I am. I don't want to be judged. I just don't want to care.

I want to save the world. I want to rock and roll all night. I want to know what love is.

♥

♪ My Chemical Romance, Green Day, The Academy Is..., Panic At The Disco, Cobra Starship, The Hush Sound, Jamie T., Mindless Self Indulgence, HIM, Owl City, Fall Out Boy, Elliot Minor, Paramore, The Beatles, Usher, KT Tunstall, Alanis Morisette, Backseat Goodbye, The Beach Boys, Billy Talent, Bouncing Souls, Bowling For Soup, Bullet For My Valentine, Cute Is What We Aim For, 50 Cent, Kanye West, Rihanna, Evanescence, Family Force 5, Foxboro Hot Tubs, Vampire Weekend, Pendulum, Born Ruffians, Silverstein, Smashing Pumpkins, Scenes And Sirens, Scouting For Girls, Scotty Vanity, The Ramones, Red Hot Chili Peppers, Hadouken!, Hawthorne Heights, Hellogoodbye, Kids In Glass Houses, Jonas Brothers, The Killers, Kill Hannah, Linkin Park, Cascada, Marilyn Manson, Mest, U2, The Rasmus, Yellowcard, This Providence, 30 Seconds To Mars ♪


& many more...



if you think things can't get any worse, it's probably only because you lack sufficient imagination.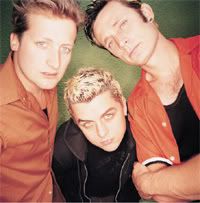 oh, they're back


♥


19th April 2009 - 'Give It A Name' feat. Enter Shikari, The Blackout,

The Academy Is...

& more.
Bring it on

Comments