GSB ROCKSTAR

Name

Kaiden

Age

34

Gender

Male

Location

in tre's thoughts
Member since January 10th, 2007
Contact
About
hey sup? um my names Kaiden. i have a sick and perverted mind so dont mind me. i grew up listening to green day thanks to my uncle. i have a twin brother, and we couldn't be more different. he's a friggen prep, and im not. he likes rap, i like green day. he plays the saxaphone, id rather shove it up his *ss than listen to him play. i play the bass drums and guitar. Yes i met Mike Dirnt at a coffeshop in my hometown... it was pretty cool. Rage dont hate me: yes i have a slight drug addiction...
If I could, I would, I'd try-
To build a ladder up to the sky.
I walk right up to hevean"s door
And bring you back to us once more.
It's about my friend who was murdered a while ago.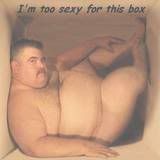 yeah that's me... (lina)-oh theropy can you please fill the void,
brushing my teeth I get to overjoyed
Dearly beloved, are you listening?
hardcore rainbows made it hard for me to sing.
and know u ask me oh god just y?
she lodged my toothbrush down my throut*does shifty eyes*
Oh yeah that's me..., can you please fill me in?
well didnt u just hear what kaiden was sayin?
Nobody's perfect and I stand accused
my electric tooth brush just O.D.ed on jesus juice..
I was sitting infront of GSB,
with no one around me,
and it's not fare,
we were talking dirty of
toothbrushes and Tre's balls
cause we're just like that so deal with it
I'm trying not to moan,
and I should've just known
after 10 random comments
I'm leaving,
(look what you did)
I need get away, this is bad for me
(look what you did)
GSB is too dirty, I'm too young
(look what you did)
this is bad for me, I need get away
(look what you did)
GSB is too dirty, I'm too young
-Lina
NOBABY LIKES U!!
THEY PLOT REVENGE AGAINST U!
THEY TIED UR SHOES TOGETHER
I HOPE U TRIP!!
Blarg! is bush...ewwww...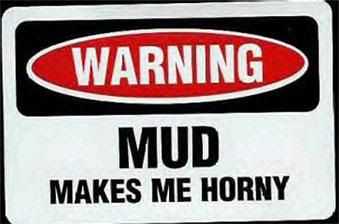 i offically own Tim Armstrong!!!!!!!!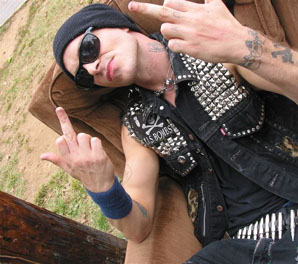 DONT SWALLOW THAT CIGGARETTE MISTER!
lmfeo mugshot!!!!!!
Comments