queenofducttape

Name

Kalan

Age

30

Gender

Female

Location

beside you, HI!!!!!!
Member since May 21st, 2007
Contact
About
Hummm as you know my name is Kalan. But I have many names KK,Bubble,Kewi,Bubbblewrap,DoubleBubble....lol as you can tell my friends have to add bubble into most of them......My favorite color is GREEN!!!!!favorite animal is
Kangaroos. I love DDR....And I want a wallaby!!!!!....... The band I'm addictied to right now it Permanent Me.....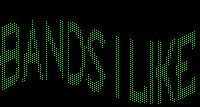 30 Seconds To Mars Aerosmith AFI Aiden Alkaline Trio Allister Amber Pacific
American Hi-Fi Amy Grant Armor For Sleep Audio Adrenaline Avenged Sevenfold
Bad Company Ben Folds Five Billy Joel Billy Talent Black Flag Black Sabbath
Blink 182 Blondie Blue Oyster Cult Blur Boys Night Out Breaking Benjamin Bullet For My Valentine Casting Crowns Children Of Bodom Cinderella CKY Coheed And Cambria Cradle Of Filth Cranberries Crossfade Daft Punk
Dashboard Confessional Death Cab For Cutie Decyfer Down
Green Day Good Charlotte
AND MANY MANY MORE.....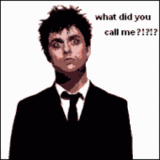 Comments