XDEREKSXCHICKX

Name

ME,MYSELF,AND I

Age

27

Gender

Female

Location

In Ur Dreams
Member since September 30th, 2007
Contact
About

Hi,Im Kat.I guess since im here I can tell u a little about my self.Well I Love The Band Green day and A.F.I.They R My Most favioret bands ever.But I also like:Marilyn Manson,The Used,Avenge Sevenfold,Tokio Hotel,Cradle Of Filth,My Chemical Romance,and greenday.Thats not all the bands i like,i have like 50 others so im not going to put them on here. i am goth/emo.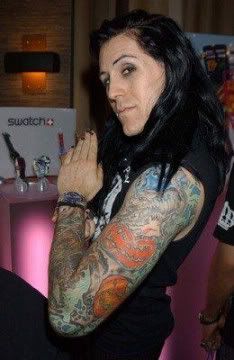 I have a boyfriend.I love him very much.I couldnt and wouldnt live with out him.If he were to die right now i would kill my self.He said he would do the same for me.i hope and would love 2 be with him 4 forever.and i hope we do stay together 4 forever.
5 THINGS U NEED TO KNOW ABOUT ME:
1.DON'T PISS ME OFF!!!!!!!!!
2.I HATE PREPS!!!!!!!!!!!!!!
3.I HATE PERVS!!!!!!!!!!!!!!!
4.I CAN BE NICE AND THOUGHT FULL!!!!!
5.VAMPIRES R SO AWESOME!!!!!!!!!


Comments