ThisIsGreenDay

Name

Holly

Age

29

Gender

Female

Location

In the TARDIS with the Doctor
Member since February 2nd, 2005
Contact
PM

Friends

MSN

TWITTER - http://www.twitter.com/HOLLYRINEDOLLER

AIM

TUMBLR - http://eventualprocrastination.tumblr.com

MySpace

FACEBOOK - http://www.facebook.com/hollyrinedoller
About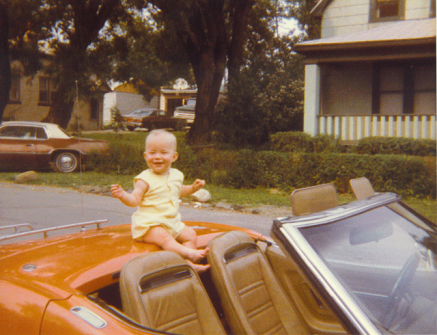 So, my name is Holly Elizabeth. My last name begins with an 'R' so my initials spell out
HER
. Cool, huh? I naturally have dirty blonde/light brown hair but have been known to color it dark brown/soft black from time to time as well as different shades of red. My hazel eyes are far from having 20/20 vision so I alternate between glasses and contacts. I'm 29 and I'm now starting to fear the milestone that will reach me in six months' time. The big 3-0. I shudder to think.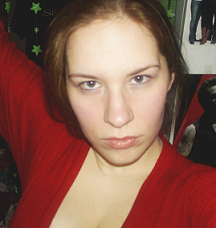 Born and raised in the Buffalo area, I graduated high school in June 2001 with my Regent's Diploma. I went on to a two-year private college, Villa Maria College of Buffalo, where I majored in Music. I received my Associate of Science Degree in Music in May of 2003 alongside my best friend. That fall we both transferred to the same college in Long Island, Five Towns College. After only one semester, my best friend decided it wasn't for her and returned home, leaving me behind to attain my Bachelor's Degree in Music Performance. During my time there, I was in Choir [the "prestigious" singing group at the college] alongside Chrisette Payne, now professionally known as Grammy Award Winning R&B Singer Chrisette Michelle. She sat in front of me for two years; we were in the same vocal section, both Altos. Anywho, due in part to the school screwing me over several times and in different ways, as well as to some laziness on my part, I left the school in May 2005, after two years. Ideally, I should've been graduating with my bachelor's degree then. Alas, that was not to be.
Returing home to Buffalo, I was in need of employment to pay the bills I'd be getting [i.e. college loans], so I took a job at the supermarket down the street, in the Deli department. I get by working there for the time being. I hate it with a fiery passion that happens to be oh so fiery. Imagine that. But, it pays the bills I have and it gives me health care benefits.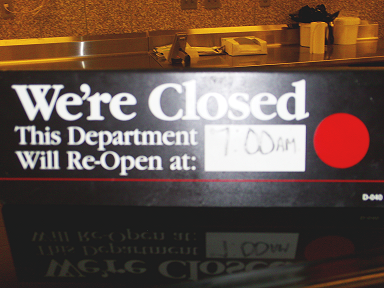 My sister Christina and brother-in-law Jerry had their first child, my nephew, Tyler Eugene Papaj on October 4, 2007 @ 4:32 PM. He weighed in at 7 lbs, 10 ounces and was 20 inches long. He has blue eyes like his daddy for now but there's a possibility they may change to hazel like my sister's. He is the most adorable child ever, and I cried like a blubbering fool the first time I held him. I think I'm gonna be the most proudest aunt to ever live. I'm way too excited to be an aunt, it's almost rather sad and pathetic. Seriously. I plan on spoiling him as much as I can; financially and in other aspects. He's getting bigger every day and is the apple of my eye.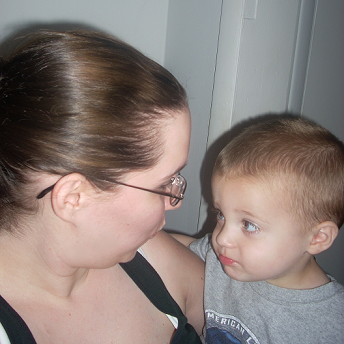 On the Green Day front, I've seen them four times. On 7 April 2005, I went to Times Square and it was then that Tre Cool picked his nose for me at TRL upon seeing the sign I was holding outside on the sidewalk, which read:
I'M A BOOGER, PICK ME (TO COME UP)!
About two weeks after that, on the 24th of April, I saw them in concert at the Trump Taj Mahal in Atlantic City, and again on 13 August 2005, here in Buffalo, when Mike Dirnt took a quick gander at my bountiful cleavage-y goodness.

If you want the details on that, PM me.
[Edit:]Be warned that this was more than five years ago and I'm fuzzy on those details now.]
Almost five years to the day later, on the 5 August 2010, I will be seeing them again at Darien Lake Performing Arts Center, about a 30 minute drive outside Buffalo.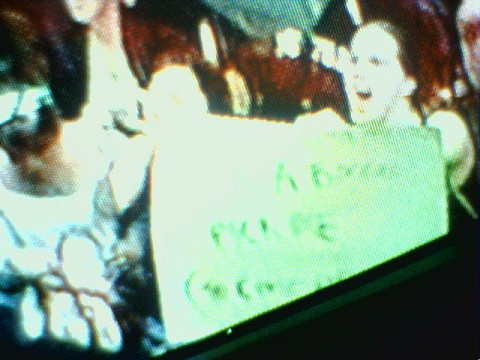 I've been to California three times: July - August 1997, December 2001 - January 2002, and September 2006. During my last trip, I went to Gilman Street and Rudy's Can't Fail Cafe [on my 23rd birthday], but didn't see Mike, unfortunately. Apparently, they were in England at the time. In fact, the very same day I was at Rudy's they were doing the photo shoot with U2 at Abbey Road. Oh, well.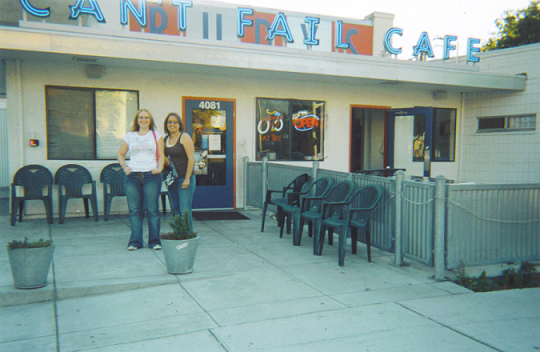 I love writing, singing, reading, dancing [especially on stripper poles...don't ask] and traveling. I've traveled to several states [New York (seeing as I live here and all), Pennsylvania, New Jersey, Vermont, Massachusetts, West Virginia, Virginia, Washington DC, Maryland, North Carolina, South Carolina, Georgia, Florida, Minnesota, Illinois and California...duh] as well as parts of Ontario, Canada. I would love to go to the UK, Germany [where my ancestors came from] and Spain in the future.
My current reading list includes:
Nothing at the moment.
My current hair color:
Dark Brown.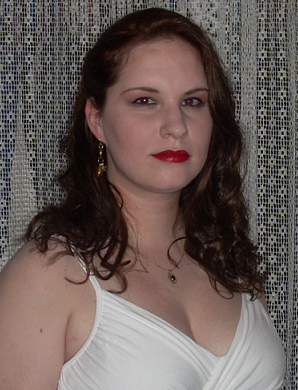 Comments