Mareh.
Okay, so, I am writing one of these blog things about my friend. My friend is a special friend, and and my special friend's name is Mareh.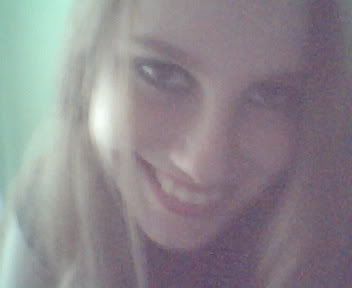 Mareh, Fuck_America, is a girl who is 4'11, lives in Pittsburgh, and loves it. She has a German boyfriend named Erich, miceys, and a special bunny. She also loves Reel Big Fish dearly.
Mareh, I wanted to say that you are like...all I talk to on the internet anymore and I think you are one of the coolest people ever, tbh. We match with our Depp-on-Boobie shirts, and are still connected at the bum. [Because really, I like you there.

] You are always there to listen to me drone on and on and on about whatever slash I'm reading, and always go along with my little dreams of having a boyfriend. And you always make sure that I have a good laugh everyday. Your complete adorkability makes my heart smile no matter how shitty or depressed I'm feeling.
For all you do for me, Mawwy Beawwy, I'm happy to hear you bitch about whatever your heart desires. Dump all you want. I'll be your dumpster.
<33
[Oh. And I will get that copy of Ed Wood to you soon you little Green Fairy. ^___^]
Comments