Goodbye 2008, Hello 2009
-Attention: very long Blog –
Wow I cannot believe that it's actually already December.
Time goes by so fast when you're having fun
, they say. And it's true. To me, 2008 has been an exciting year. I've grown so much, and so has the world around me.
Yet there are also downs in the world. So much has happened in 2008, the world has grown to a crazy place. There is no way that I can write about everything that has happened in 2008, but I want to take you back to some of the stories that caught our attention.
The thing we all maybe first think of is the
US-Election
. Even though being an election only in the USA it has an effect on the whole world. A lot of hope is put into
Barack Obama
, being the most influential politician in this world. There are a lot of problems to be taken care of: the financial and economical crisis, the wars in the Middle East, the problems and crisis in Africa, the climate change and many, many more. If Barack Obama really is the right choice we will only know in the future. But we do have hope. And for now it seems right.
Someone who got a lot of attention was also
Britney Spears
. Being totally lost at the beginning of the year she fought herself back to life and back on the top of the charts. She proved everyone wrong who already saw her dead.
Amy Whinehouse
on the other hand still doesn't seem to have found her place in life.
And hey let's not forget about
Green Day
, or let me better say Foxboro Hot Tubs. We got them back and we hope that there will be more coming in 2009. Also congrats to Mike who became father again.
With regard to sports there has been the
European Football Championships
where Spain beat Germany in the final or the
Olympics
in China that caused a lot of political trouble.
In summer the whole world was discussing about a man who was pregnant. The picture of this man with a big tummy conquered the world. But what's the story behind this picture? The man used to be a woman. His outer appearance is that of a man, but his inner organs are those of a woman. So don't worry, the world is not
that
crazy
yet
.
Unfortunately, a lot of bad has happened in 2008, too.
There is something that worries people all over the world: the
financial and economical crisis
. In September 2008, the financial world market completely broke down. As a result many people have lost not just their money, but also their jobs. The industry is struggling to survive. The Governments of many countries have agreed to provide financial help.
Something that never seems to leave our world are
wars
and
terror attacks
. Rest in Peace to all the innocent souls that lost their lives in senseless attacks and battles such as in Mumbia (Terror Attack, 170 people killed, more than 200 injured), in Tibet, in Kenya, in the Middle East, in Darfur or in the South Ossetia War. In Somalia people have to fear of pirates.
Another shocking news report came from Austria. A father has locked his now 42 year old daughter for 24 years in the cellar. He told everyone that she has run away. In the cellar he has raped her several times and got seven children with her. The woman and her children had to live most of their life in the cellar. No one around wants to have noticed. Fortunately, the woman and her children are free now.
And we lost some great people in 2008. The most shocking one probably being
Heath Ledger
. With him the world has lost an amazing actor who even conquered the world after his death with his outstanding performance in
The Dark Knight
. To me,
The Dark Knight
is
the
movie of 2008, but not because of the death of Heath Ledger, but because of his outstanding performance that gives the movie an special attitude and edge that none of the other movies have. Heath Ledger died on January 22, 2008.
Another shocking death to me, one of which you maybe not have heard of, is the death of
Thomas Dörflein
. He has raised the little German polar bear
Knut
in the zoo of Berlin and has gotten a lot of attention and praise for his work. He died of a sudden heart attack.
Other great people who we have lost in 2008 are
Yves Saint Laurent
and
Paul Newman
.
The world has seen and gone through a lot in 2008, and so have I.
My year 2008
started with an amazing holiday with my family that helped me recover from the troublesome 2007. The struggle with myself didn't immediately vanish with 2008, but it slowly disappeared. So 2008 for me has been a year of finding back to myself, and finding back to what life really means.
I met a lot of new people in 2008 and made friends with them. I went out, I partied and I enjoyed life. I've been to the coolest concerts ever. The Highlights were
The Cure
in February and
Madonna
in summer. I travelled all over Germany and saw many places.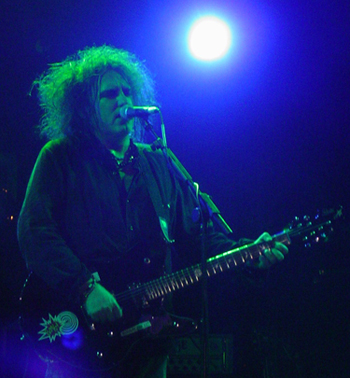 2008 brought two very special people into my life. One of them is my little baby nephew, who I just cannot stop cuddling. He's the cutest thing on earth (until I get my own baby one day of course

). The other person is that very special person who taught me to smile again and who I want to spend the rest of my life with. I love you.
I've also grown occupationally a lot. I finally know what I want to do in life, I finally know where I want to belong to in this society. I've found my way and I've made a big step to accomplish my goals.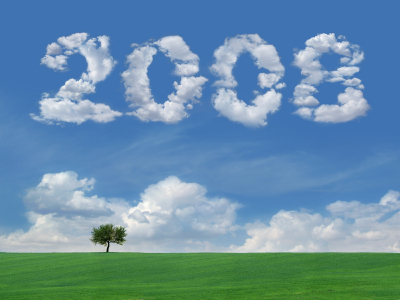 Each and every one of us has their very own memories of 2008. Some of them are positive, others may be negative. But each and every experience, doesn't matter if it's good or bad, brings us forward in life and teaches us about the world. So even when there have been negative things this year, hold your head up high and look forward to 2009. The future lies in your hands.
I wish all of you a Merry Christmas and a Happy New Year.
Comments