Mrs.Flying Squirrel

Name

Sanja

Age

30

Gender

Female

Location

Black Pearl
Member since October 17th, 2006
Contact
About
Sanja is the name.
I fall for people fast, and i get hurt falling in a blink of an eye. I love to talk, so feel free to talk about anything that you'd like. . Life is a puzzle, and i'm just fitting the pieces together like everyone else. That means making mistakes, fixing them, or even doing some good. There is always an "if" in life, you'll always being making decsions, with help or no help at all. Just be ready. I hate to follow the crowd, but we all do whether we like it or not. There is no such thing anymore as being original. (Think about it I'm deathly afraid of the dark. Life is worth living, depression shouldn't stop anyone from anything they want. Giving up is not something i tend to do, if you know me in person, you'd realise it right away
I Hate Things Such as:
-Animal Cruelty
-Compulsive liars.
-Coffee.
-Bug bites.
-The Heat without a beach or pool.
-The cold without snow.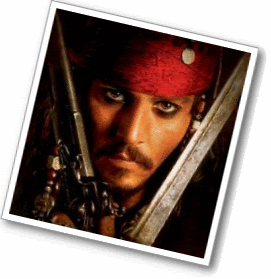 I Also Like Things Such as:
-Kids that can keep a conversation.
-animals
-Pokemon.
-Harry Potter
-Johnny Depp <3
-Sponge Bob
-gummy bears
-care bears
-math
-France.
-Videogames.
-nature
-Carrots.
-ice cream
-rainbow
-The internet.
I'm terrified of growing up.
I wish I was Peter Pan.
Music.
Music, it's my cheap therapy that works pretty damn well.


I don't think music is just about the sound. It's about what is written down; the words. If the song is about something important or somehow connects to me in a way, I'll probably love or somewhat like it.
Favorite Bands.


Flaming Lips
Muse
Green Day
Red Hot Chilli Peppers
HIM
Relient K
AFI
Nickleback
Harry and the Potters
Draco and the Malfoys
Sick Puppies
Reel Big Fish
the Libertines
Eagles
Cute Is What We Aim For
Good Charlotte
Plain white tees
&more.
Comments