x_whatsername

Name

Emily Marie

Age

29

Gender

Female

Location

Nevada
Member since February 25th, 2007
Contact
About
my name is Emily Marie.
i'm 16.
sophmore.
i'm in love with the best guy ever, Harry.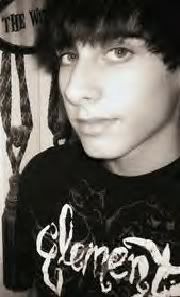 i love my iPod.
music is better loud.
i hate it when people touch my hair.
i am very skinny.
i am a vegetarian.
i have A.D.H.D.
i love to smile. and people that make me smile are the best! :]]
i love being random.
i fall in love really easy.
i am gullible.
it's hard for me to trust people.
i love talking on the computer more than on the phone.
i adore my eyeliner.
i'm addicted to straightening my hair also.
Comments