billie_joe_luver-_-_

Name

-

Age

-

Gender

-

Location

-
Member since March 31st, 2007
Contact
About
ELLO
because playing make believe is eaiser than reality,
i make alot of mistakes,
and because so far love has forgotten me, my heart beats endlessly.
because regrets are useless.being a kid makes me all the more inoccent
because my thoughts are deep, but my words are shallow
some people really hate me.
because being yourself means not being afaird,to hold back those tears
and fight your fears,
and because no one knows me better than me here it is:
im vittoria
im bisexual,
im a vegetarian,
i love music and i lurv my best friend NICOLE!!!!
o and i may not be the sharpest crayon in the box
but im everyones favorite colour!!!!!
me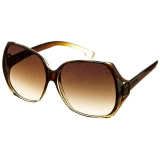 \\
Photos
Comments