allhailtrecool

Name

Riley

Age

29

Gender

Female

Location

England
Member since July 23rd, 2007
Contact
About
Hey Jude Refrain
Well people generally call me Fink now-a-days, but some people call me Riley. People in Germany do, (some) people in Englad call me Fink. Im still getting the assholes to call me Fink.
Green Day Rule My Life And The Universe.
ALL HAIL TRE COOL
BILLIE JOE FOR PRESIDENT
MIKE DIRNT...IS MIKE DIRNT!
i have no money because i spent it all on green day merch. hmph.
ANYWAY, i am obsessed by green day (hell yeeeeeeeah) and i love music. im in a band (who cant decide what to be called) and we have some really awesome lyrics (THAT I WROTE!!!). i play guitar, drums, piano, a bit of bass, harmonica, baseball bat (learnt how to), and some singing. uhmm..im 5"1??? lol, i am short, but HEY! at least im not fat. my username in EVERYTHING is allhailtrecool, so if you see that on youtube or photobucket, trecool.co.uk (the forum), and loads of random stuff, most likely to be me!
I live in the most boring place you can think of (Cotswolds, England). My dream is to grow up and finally be able to move to San Fransico (the Bay Area), and have a job as a musician or music video directooor, which will probably never happen lol, i will make it >=]
I HATE CHAVS
I HATE PREPS
I HATE SLIPKNOT
I LOVE TRE
I LOVE BILLIE JOE
I LOVE MIKE
(how INTERESTING i put tre 1st instead of billie (doe) joe. hmm)
when i was in year 6 (5th grade) i devoted myself completely to green day!! it was so strange, i wouldnt let myself listen or like any other bands or wear anything other than green day things. all the books i read were biographies, and all the websites i went on were green day. I WAS ON THE OLD GSB and it was nothing but stories and a little chat box on the hompage (miss the days). then i moved to munich, germany (SCHPORT) for 9 months which i despised. all i did was go to the music room at lunch and play guitar (this was in year 8/7th grade). i did i have a few friends, 1 i would play guitar with all the time. i moved back and finished the last term in england. IF YOU'RE READING THIS AND YOU KNOW ME sssssshhhh, i dont want people to know i know you.
i will always be loving green day and i can never see myself not being 100% obsessed. i LOVE being obsessed, everytime you see a poster you scream on the inside. everytime some one mentions them you go on for hours. i even get into fights with my friends if they say mean stuff about them, they mean everything to me.
WELL thats me (BY THE way, my real name isnt Riley (duh, my parents are gay country people who are nothing like me) but keep it on the schtum)
SEE YA
Hey Jude Refrain
Fan: What's your favourite song to play live?
Tré: My favourite's Time Of Your Life!
Caller: Uh, Billie, did you write the song Platypus about anyone in particular?
Billie: Uh, yes...
Mike: How do you know that song? Record's not out yet, Albert. Who do you know?
Radio Host: Albert, are you there?
Mike: Albert hung up 'cause he knows who's comin' to get him.
Tre': We got Star69 Albert! Star69 Albert, right now!
Billie Joe: Tré Cool tried to get me into a room one time, we were high on acid and well anyways, and he just wanted me to suck on an inhaler.
Jane Wiedlin: Suck on an inhaler?
Billie Joe: I.. I know. I was scared to death, he was like, "Come in this room, come in this room..."
Jane Wiedlin: Are you sure it was an inhaler?
Billie Joe: It... it was an inhaler. It definitely was an inhaler.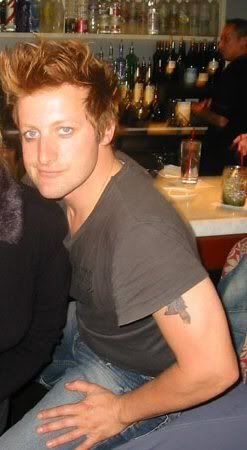 STOP
GET READY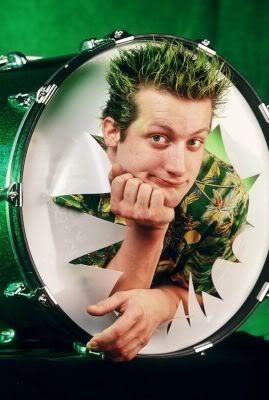 GO!
Photos
Comments