DingDongDhavee

Name

Dave

Age

29

Gender

Male

Location

United Kingdom
Member since December 5th, 2009
Contact
About
Hi, I'm Dave.
I like to think that I'm a pretty nice guy byt you can form your own opinion on that matter.
As long as its that I'm a nice guy!
Just kidding, think what you will just tell me

I love rugby but I cannot seem to transfer a picture of me playing over from acrobat, any help appreciated.
I also love Green Day (obviously) and I saw them on:
16th June 2010
Best day of my life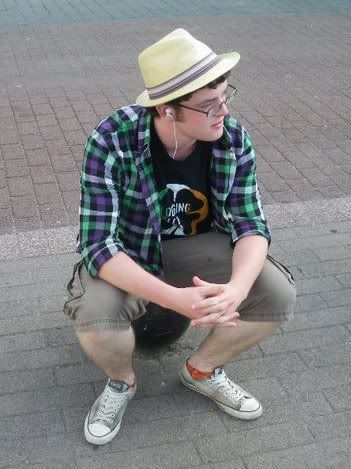 Me definately NOT doing a poo...
That Is Me

Some quotes I like:
Do You Have The Time, To Listen To Me Whine?
"Roll, roll, roll the spliff. Twist it at the end. Light it up, take a puff and pass it too a friend," Tre Cool

31st of October, the real best day of my life....
Love you.
Comments