The Rolling Stones
WARNING:BAD SPELLER, DO NOT COMMENT ON POOR SPELLING!
The Rolling Stones played their first show on July 12, 1962, at a place called the Marquee Club in London, England. They were billed as "The Rollin' Stones" and they didn't expect to do much with this little project they created. Just make some extra money and have fun with it. Little did they know, they would eventually become one of the biggest rock bands ever. The Rolling Stones (more causualy known as "The Stones" ), along with bands like The Beatles, The Who, and many others, were members of a rock force called "The Brittish Invasion". This was basicly a time during the 60's where many brittish rock bands became very very popular in America. The Stones and The Beatles were pretty much the two biggest of the time, but with the breakup of The Beatles in 1970, The Stones went on being known as "The leaders of the Brittish Invasion". The Stones have had a total of 9 members all throughout their existance, but many have come and gone, due to death, leaving, or being kicked out. They 4 main members are as followed:
Lead Vocals: Mick Jagger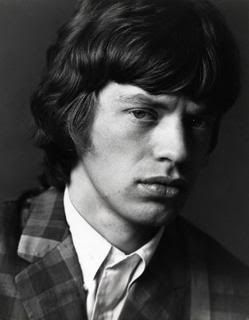 Michael Phillip "Mick" Jagger was born on July 26, 1943, in Dartford, England. He was the first born on his family (him and his younger brother), and he was raised to follow his father's carrear path of being a teacher. He sang in his church's chior when he was young. Me was successfull in his school carrear, but left during his first year of collage to pursue a musical carrear. With one of the most unique voices ever, he founded The Stones along with Keith Richards in 1962 and lived on to be VERY well known.
Lead Guirar: Keith Richards
Keith Richards was born on December 18, 1943 in Dartford england. His grandfather Augustus Theodore Dupree, toured Britain in a jazz band called Gus Dupree and his Boys. This was Richard's orginal inspiration to play guitar. Keith Richards went to school with Mick Jagger when they were both youung, untill his family moved to another part of Dartford. Richards and Jagger met up again in collage, and founded The Rolling Stones togeather.
Bassist: Ronnie Wood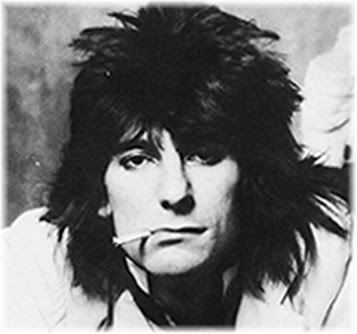 Ronald David "Ronnie" Wood was born on June 1, 1947 in Hillingdon, London. Ronnie is the most multi-talented member of The Stones. He is most known as their bassist, but also plays guitar, harmonica, saxophone, and drums (as extra whatnot) in various songs throughtout his carrear. Ronnie was born into a family of English "water gypsies" which means bridge operators. His family was all made up of some form of artists, but he was the only one to make it well in the world.
Drums: Charlie Watts
Charles Robert "Charlie" Watts was born on June 2, 1941, in London, England. In 1960, he was working with a local band when he met Alexis Korner, who convinced him to join his own band, Blues Incorporated. Shortly afterwards, Watts left Blues Incorporated, citing its hectic schedule. Again, in late 1962, Watts was persuaded to join the Rolling Stones as a drummer. He didn't quit his day job untill their first gig at the Marquee Club.
The Stones have been togeather for nearly 46 years and in that time have come out with 24 studio albums and 9 live albums. They have sold more then 200 million albums world wide, have been in The Rock And Roll Hall Of Fame since 1989, have had one of the biggest pop magizines name after them (The Rolling Stone), and were ranked number 4 on the 100 greatest bands of all time. On sort of a side note, heres an interesting fact: in 1969, they hired America's biggest bike gang, The Hell's Angels, for extra security at a concert of theirs. During this concert, one of The Hell's angels stabbed and killed a fan out of frustration with him. This action made people go crazy, so they orginized a concert that was to be all about peace, love and music. This concert was called Woodstock. I thought that was an interesting story.
The style of The Rolling Stones started like any other Brittish Invasion sound, of classic rock, but over the years, their sound changed drasticly. Heres a bunch of great songs.
Street Fighting Man
Paint It, Black
Brown Sugar
Get Off Of My Cloud
(I Can't Get No)Satisfaction
You Can't Always Get What You Want
If you acually read this entire blog and watched the viedos, I congradulate you. If not, SCROLL BACK UP AND READ THE DAM THING BEFORE YOU COMMENT! Thank you and have a nice day!
Comments