My first concert.
North American Tour: Armor For Sleep, Underoath and Taking Back Sunday
Okay, so I'll start at the beginning....[this part might be boring for you guys - the actual review is at the very bottom. xD]
2:30 PM - My mom picked me up directly after school and we started to drive to Lowell (about an hour-long drive). Luckily we didn't get lost or take a wrong turn - she hadn't ever driven past Boston, my dad usually does all the long-distance driving.
3:30 PM - We arrive in Lowell, take several wrong turns, and end up getting lost (even though there were signs pointing to the arena...)
3:45 PM - We finally find the Tsongas Arena
3:50 PM - After having some issues with parking, I get in line. The weather was
freezing
, I think it was around 31 degrees, plus the wind chill. I told my mom to wait in the car until the doors opened, and I start talking to the people around me. I call my friend on my cell phone and we talk for half an hour...
4:45 PM - It started snowing.
5:30-ish PM - My mom shows up with pizza.
6:00 PM - Doors opened
6:05 PM - I finally get in the building.
6:10 PM - I get a spot in front of the stage.
6:45 PM - Everyone stands up and moves forward - the pushing and shoving starts. I'm in the front/center, about 6 rows away from the barrier.
7:03-ish PM - A guy starts smoking somewhere behind me and sets another person's sleeve on fire. (It was only a small flame, so no one was burned). Security guards start spazzing.
7:10 PM - Soundcheck people come on stage, the crowd starts cheering.
7:30 PM - The concert begins, Armor For Sleep starts playing. I get completely squished. My shoes become untied, so I have to get out. AFS guitarist jumps into the crowd.
8:00 PM - AFS gets off the stage, Underoath's backdrop is put up.
8:20 PM - Underoath starts playing. I was smart enough to realize that I shouldn't be in the front, so I stood off to the side.
8:45-ish PM - A crowd surfer lands on my leg
really
hard.
8:55-ish PM - Underoath gets off the stage.
9:00 PM - I push my way up to the front, about 4 rows behind the center of the barrier. Security guards start spraying water.
9:22-ish PM - Taking Back Sunday comes onstage, crowd goes beserk.
9:35 PM - Two college guys standing next to me start going wild. I fall down and am suffocated by everyone jumping around.
9:40 PM - I decide that the crowd is too rough (even though I'm 2 rows away from the barrier) and I get out.
9:45 - 10:30 PM - I spend the rest of the concert on the left side of the crowd.
10:35 PM - Concert ends
(These are the songs I remember)
AFS setlist:
Car Underwater
Remember To Feel Real
The Truth About Heaven
UO setlist:
In Regards To Myself
A Moment Suspended In Time
Writing On The Walls
Everyone Looks So Good From Here
You're Ever So Inviting
To Whom It May Concern
Young And Aspiring
It's Dangerous Business Walking Out Your Front Door
TBS setlist:
Liar
Spin
Set Phasers to Stun
The Blue Channel
My Blue Heaven
Up Against (Blackout)
Ghost Man on Third
Cute Without the 'E'
Miami
Number Five With a Bullet
You're So Last Summer
What's It Feel Like To Be a Ghost?
A Decade Under the Influence
Encore:
Divine Intervention
Error: Operator
Makedamnsure
***Review***
The performances were awesome, but the concert experience was terrible. Even though I'm 5'8" and fairly strong, I was completely crushed in the pit. During TBS, I was trying to sing along but I couldn't get half a line out without running out of breath. Halfway through, a guy in the pit started flailing around with a spiked bracelet (which I thought weren't allowed inside the building) to get closer to the front. The crowd was really obnoxious. The college guys I was talking about plus the crowd surfer that landed on my leg really messed up my ankle, and now I'm on crutches for a week. Also, when TBS was playing "What's It Feel Like To Be A Ghost?", some crowd surfer landed on my head pretty hard and gave me really bad whiplash for the rest of the show. Crowd surfers really ruined the show for me. But I'll stop complaining and post some pictures I took...
Armor For Sleep:
Right before the show started:
After I got out of the pit to tie my shoes:
Underoath:
Backdrop: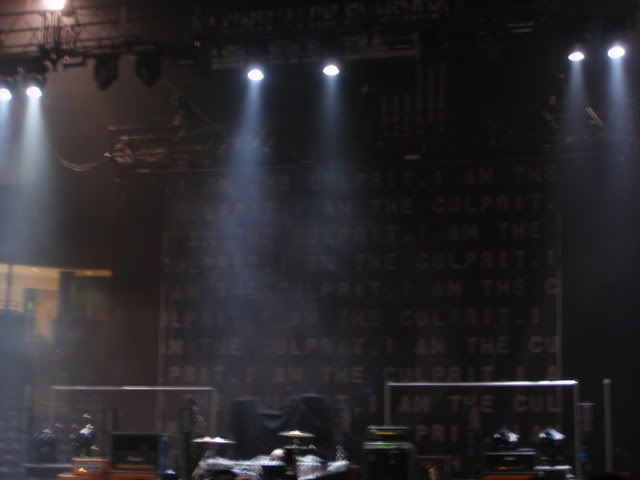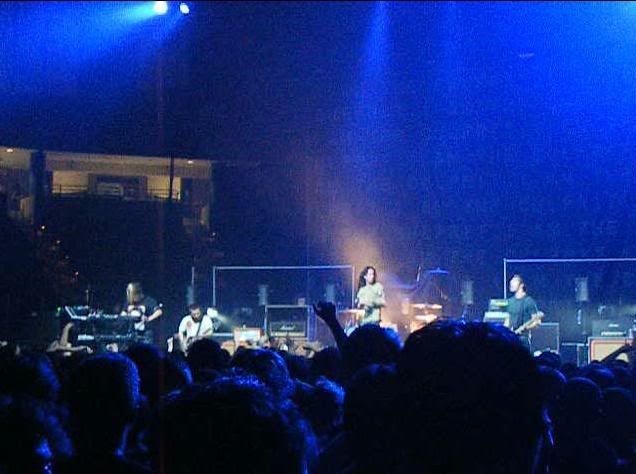 TBS: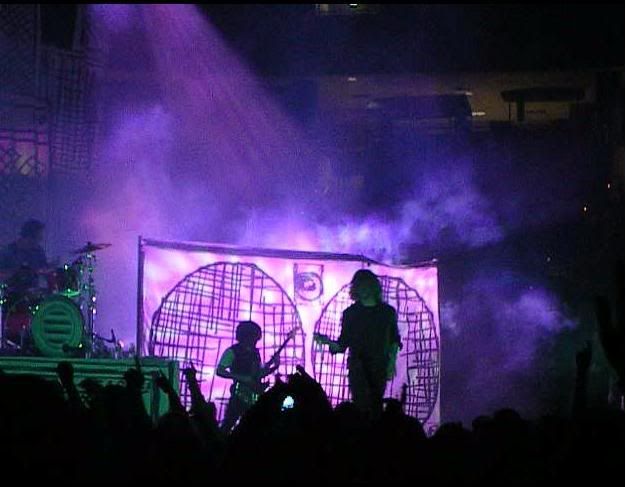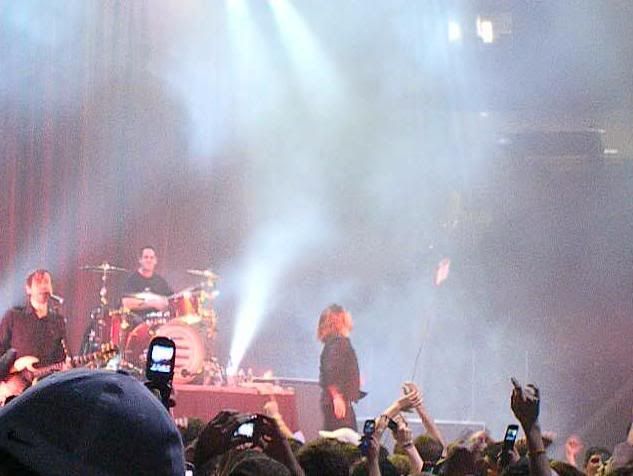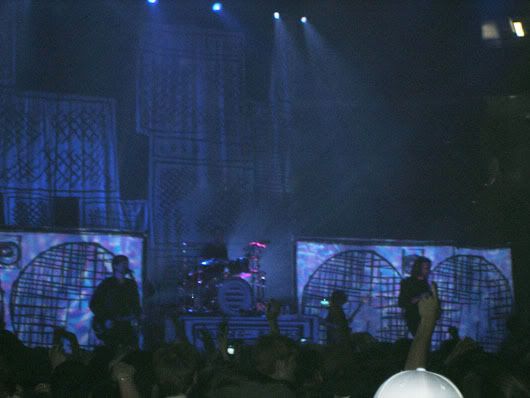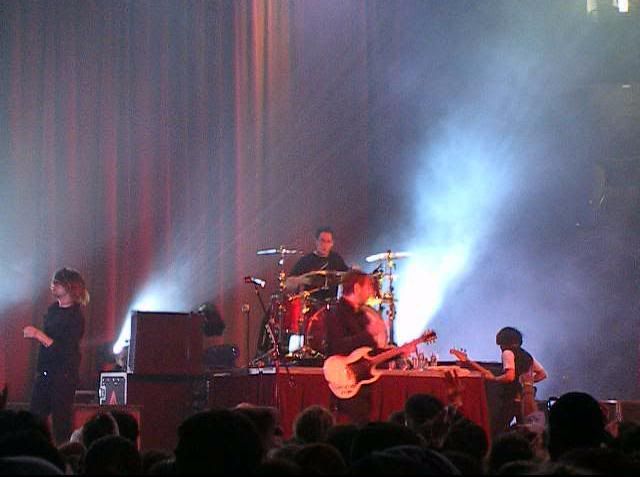 Yep.
Comments