Dizzy.Miss.Lizzy.
Name

liz.

Age

30

Gender

Female

Location

Orange County
Member since September 2nd, 2006
Contact
About
Hei jeg heter Liz og dette er Norsk, b*tch!
I'm Liz. 5'2 && 93lbs.
Freshman in High School.
I'm a happy healthy vegetarian.
I have found my love.
Everything is as it should be.

January 26, 2008.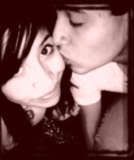 I love this guy to death and it's amazing that I can say that, because I do love him to death. I'd die for him. I love him more than I have ever loved another guy. I'm so glad he's mine. And he'll always be in my heart no matter what. I'll never find another one like this because our love is real and even though we fight and have arguments I know that he still loves me.. and after all the shit that we've gone through we both know that our love is capable of surviving.
And I know that he will be going away to the Marine Corps. on July 21. Which is in
39 days
, but I'm going to be here waiting for him patiently because I love him.
Comments