GreenDayfreak136
Name

Rachel

Age

30

Gender

Female

Location

Skipping to the Wizard of Punk
Member since March 24th, 2007
Contact
About
I'm
and I'm

five years old!

Not really, I'm 15, but I sort of act it at times.
My Hobbies are playing my bass
Hanging with friends
Doing the story with CC, playing the computer and listening to Music.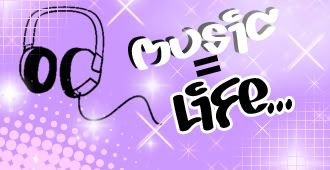 Music is life to me; I want my future to be performing in my band making Music. Tunes are normally being played loud in my room or in my ears. My first concert was Elton John and I'm not afrid to amit it! Cause it was the best!
Speaking of Music, and bands I should mention my favourite band Green Day!

My little Sister who is 11 got me into Green Day about a year ago. She made me watch Bullet in a Bible with her and that's how I started liking them. So you can blame her for me being obsessed, well actually that's my fault. I love Green Day, everyone one of them holds a special part in my heart (well that was corny but it was true) and there my heroes.
Other bands I like,
My Chemical Romance
Fall out boy
AFI
30 Seconds To Mars
Marilyn Manson
Panic! At the Disco
Good Charlotte
The Living End
Jet
Wolf mother
Eskimo Joe
These people below are the people I look up to and love dearly




Mike Dirnt, He is just amazing and a bass legend. He inspired me to pick up a bass and play my fucking heart out. He's my favourite in Green Day will always will be. Mike you're a legend.




Billie Joe Armstrong, so inspiring and I are proud to call you my idol. I'm not head over heels in love with you or hate you because you're bi like all the dickheads at my school. I look up to you because you taught me to not give a fuck what people think and you're songs have at times saved me from doing something stupid.
Pink you are amazing and if you ran for Prime Minster you'd get my vote. I would turn gay for you anyday, I love how you are a tomboy and won't let people change you. I wish I went to your concert when you came because you're awesome live. Pink you're no stupid Girl!
The things that make me laugh, cry and angry.
what makes me laugh is this man.......




Tre Cool you're a dag and love you too bits. You're so humorous to watch and I'm always laughing. People say I'm the chick version of you but no one is like you. Love ya
This makes me cry how they can hurt this beautiful creature
To this so the SICK people who by this stuff and put it on there floors or hang them up or wear them
What makes me angry is where people lable people

Bullies and the dickheads at my school

I'm finished here but don't forget....)
see ya! (The rest is just random stuff)
GSB Family
PunkMinority: cousin who is WAY overly obsessed with Kenny and is helplessly addicted to Mountain Dew
BasketCase: the sexy secretary who plays bass and flies with you to places.
CC_0630: My best buddie who is the Billie Joe's sweety
Tre: Well Billie Joe likes Mi (Billie Joe puts hand on Tre's mouth)
Mike: What did he say?
Billie Joe: Nothing!
my favourite myspace comment
Green Day Online Crew
Hi there.
Its taken me along time to answer questions,so im behind Billie and Tre with the whole questions thing.
About your question, I practiced 30mins a day when i was younger, learning covers and trying out some of my own stuff. Now i just play the bands stuff and dont get to practice 30min a day anymore. I get a bit of time to practice in a day!
-Mike Dirnt
Joan Jett!! WOO!
A.C.D.C. (thats a song name not the band people)
I LOVE ROCK AND ROLL! Her version
I OWN A MIKE DIRNT SPUIER PERCISION BASS!!
if you
and you know it
your hands
if you

and you know it
you hands
if you
and you know it and really gotta show it
if you
and you know it
your hands
^^ I MADE THAT DON'T TAKE IT WITHOUT MY PERMISSON!! GRRR!^^
I'm obessed right now with writing stories about Mike being a mutant that has claws
Photos
Comments