Roxxi Kae
Name

Roxxi Kae

Age

31

Gender

Female

Location

Putting Poprocks in your Coke!
Member since June 15th, 2007
Contact
About
I'm an 18 year old, who's addicted to punk rock. I'm all about peace, love, and harmony, and my motto is "accept everyone first, and judge later". Je parle du français (I speak some French) and yo hablo un poco espanol (I speak a little Spanish). I'm sort of neurotic and jittery, and I can never sit still without fidgeting. And I also LOVES MY COFFEES (and diet Coke), so, as you can well imagine, it isn't the best combination of sorts. I inherited a short-fused temper from my father, and a caffeine addiction from my mother (but don't worry, they also passed down their love of music to me). My dream is to become some sort of fashion designer, and perhaps collaborating with the Adeline Street Clothing Line by Mr. Armstrong, himself .
I love rocking out, saving the world (hugging one tree at a time), keeping the peace, running around like I'm totally sugar high, and anything else that will occupy my time. I'm a pretty creative person, and I'm always looking for more ways to be unique. I'm not one to judge people, and I'm understanding and caring for whoever needs it. I love punk rock, emus, Spongebob Squarepants re-runs, chilling with my peeps, saying dorky words like peeps, prank calling you, peace, love, and harmony, and other random stuff like that. ME REALLY LIKEY LA TRE COOL! I hate violence, intolerance, wars (including Star Wars), George W. Bush, and octopi (long story). I dont really care what you may think of me, but I'd like to keep the peace, rather than fighting if you have a problem. I LOVE Green Day (as you probably already guessed)!! I also love some classic punk bands like The Clash, The Ramones, and Rush, and I like some sort-of-punk and not-so-punk bands like A.F.I., Anti-Flag, blink-182, FOXBORO HOT TUBS!, Goo Goo Dolls, Head Automatica, Hellogoodbye, Hot Hot Heat, John Mayer, Lostprophets, Maroon 5, THE NETWORK!, Oasis, O.A.R.,PINHEAD GUNPOWDER!, Red Hot Chili Peppers, Sade, Say Anything, Senses Fail, Sugar Cult, Sugar Ray, The Frustrators, The Pixies, Theory of a Deadman, Third Eye Blind, Three Days Grace, U2, and The Used (and a whole crap-load more!).
The story behind how I fell in love with Green Day's music is kind of funny. I can recall how my mom used to BLAST "Good Riddance" every time it came on the radio when I was just a little tater-tot, but I never really paid much attention. That is, until I was about 13.
I remember that I was getting sick and tired of being the "good" child in my family and you know how teenagers like to rebel. So, one day, I was watching MTV or something, and along comes a little music video by the title of "Holiday". I remember thinking how awesome it sounded, how young the three musicians looked, and how cheesy, yet totally intruiging the car surfing was. I decided to research the small band, and discovered that they were complete punks! LITERALLY! Being an impressionable young thing, I thought it was the perfect way to spook my parents a bit.
A few days later, I showed a picture of Green Day, all decked-out in studs and eyeliner, to my parents, and asked them for concert tickets (since they would be coming to town, soon). The look on their face was priceless!
Another few weeks later, my parents handed me an envelope, and I hadn't the slightest clue what was going on. I peeled back the flap and peeked inside, and I COMPLETELY FLIPPED! They actually bought me 3 tickets to Green Day's show in September! Needless to say, I didn't see it coming. I just wanted to freak my parents out a bit. It was all good, though, because that summer, I started listening to Green Day more and more, and found that the stuff that they played about is the same stuff that runs through my mind on a daily basis. I grew more and more fond of the band every day! (and for all of you who care, American Idiot was not my first album)
The summer had come and passed (excuse the reference!) and the time came for the big show. IT ROCKED SOOOOO HARD! That was the deciding factor. I had a new favorite band! Not only was their music the best I had EVER heard, they had the guts to say what I (and millions of other people in the world) were thinking. They are incredible, and I'm glad that I happend to come across that music video, almost three years ago.
There's alot more to me, but it's hard to put it all on paper (or, in this case, on the computer). If you take the time to get to know me, (or at least be able to tolerate me) I think we could be friends.
MEH!
MY ROOM!!!!! (I call it the Green Day peep-show!)
(That's my dad in the door way) :p
MY DOGGIE, JINX!!!!!
MY GUITAR!!!!!!!
MY DOODLE!!!!
ME!!
MMMMM................TRE PIX!
Chicken A LA TRE!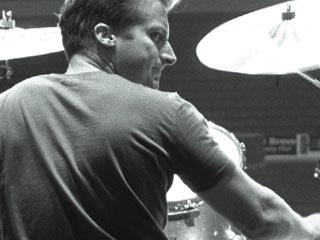 30 Ways To Tell If You're A Real Green Day Fan
1. You have other albums than American Idiot
2. You know other songs than American Idiot
3. You have Bullet in a Bible
4. When someone says 'cool' you start thinking Tre Cool
5. Green is one of your favorite colors
6. You hate George W. Bush
7. You celebrate their birthdays
8. Your walls are covered in their posters
9. If you don't have all of their albums/dvd's, you never give up on looking for them
10. You're against war
11. You have sent an e-mail to George Bush from greendaynrdc.com
12. You buy anything that has something to do with Green Day
13. You're not ashamed to wear their merchandise stuff in school or anywhere in public
14. You scream when you hear one of their songs on the radio
15. You buy every magazine that has something about them
16. You (almost) cry when you forget to watch one of their interviews on Tv
17. At least one of their songs has emotional meaning to you
18. You start laughing in the middle of a class in school when you remember something they have said or done in an interview
19. If someone talks shit about them, you get offended and punch that motherfucker(or at least kick or something)
20. You have heard all of their songs
21. You listen to their music everyday
22. You remember many of their quotes
23. Some of their songs make you just wanna jump around and dance
24. You want to play guitar/bass/drums just like Billie Joe/Mike/Tre does
25. You make sure you spell the band name 'Green Day' and not 'green day' (or greenday)
26. You truly love each of the band members
27. You (almost) scream out of happiness everytime you watch Bullet in a Bible
28. You never shut up about them
29. You have read Catcher in the rye because it's Billie Joe's favorite book (and you loved it)
30. You have this on your profile
Weee!! RAndoM piX!!!!!
I found this place down town!! It was SWEeeeEETT!!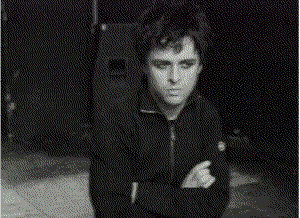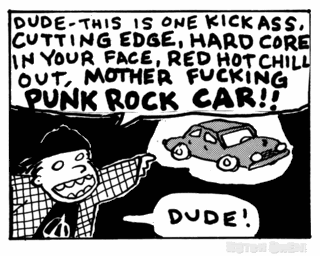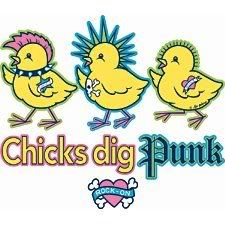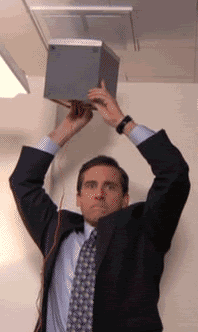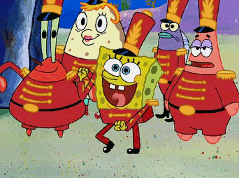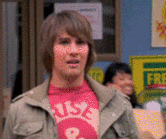 SMOSH
P.S. Anthony is my soul mate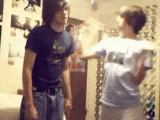 I made these!! WEeeE
More RanDomNesS!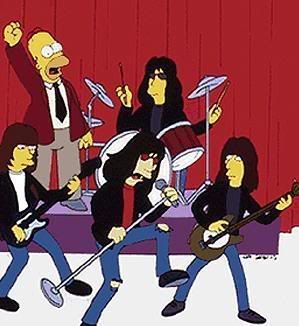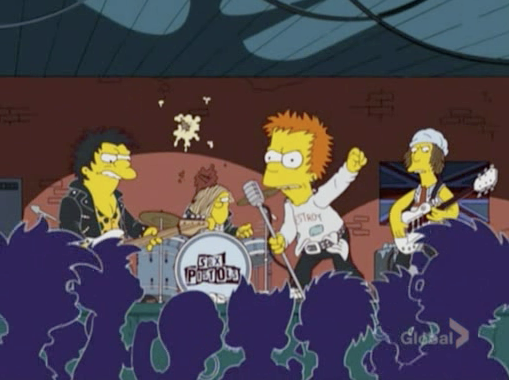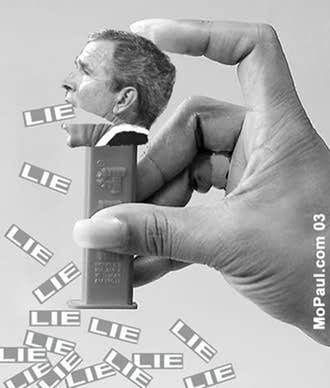 Some treez in my yard!!
FOXBORO HOT TUBS!!!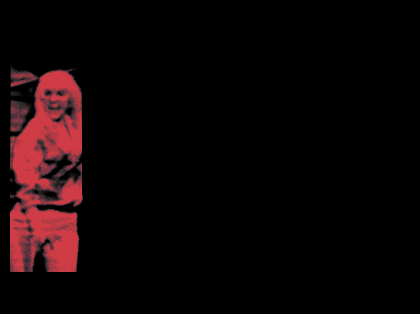 TWEEEEKKK!!!
Me+my bff+20 questions= FRICKEN HILLARIOUS!!!!
Photos
A picture from the first concert I have ever been to (Sept. 11, 2005). Yes, it was Green Day, and yes, it was INCREDIBLE!



Comments