GiuuArmstrong
Name

Giuu

Age

24

Gender

Female

Location

Christie Road
Member since March 10th, 2011
Contact
About
AGUANTEN LOS ARGENTINOS EN GSB!!!
GSB is MY Christie road♥
You say: Pink
I say: Black
You say: Paris Hilton
I say: Adrienne Armstrong
You say: Zac Efron
I say: Billie Joe Armstrong
You say: Jonas Brothers
I say: Green Day
You say: Pop
I say: PunkRock
You say: You're weird
say: Tell me something I dont know
My top 5 bands:
-Green Day♥
-Guns 'n' Roses♥
-Nirvana♥
-Red Hot Chili Peppers♥
-AC/DC♥
Quotes:
-"A guy walks up to me and asks 'What's Punk?'. So I kick over a garbage can and say 'That's punk!'. So he kicks over the garbage can and says 'That's Punk?', and I say 'No that's trendy!" -Billie Joe Armstrong
-"I'd rather be hated for who I am, than loved for who I am not." -Kurt Cobain
-"I wish people would turn off their computers, go outside, talk to people, touch people, lick people, enjoy each other's company and smell each other on the rump" -Tre Cool
-"If you start planning too far ahead, the next thing you know you forget you're living today" -Mike Dirnt
-"The bigger the risks, the better off you are. Otherwise you're just boring. " -Billie Joe Armstrong
-"It's better to burn out than to fade away" -Kurt Cobain
-"Punk is dead to anyone who didn't get it in the first place" -Billie Joe Armstrong
-"Punk is musical freedom. It's saying, doing and playing what you want. In Webster's terms, 'nirvana' means freedom from pain, suffering and the external world, and that's pretty close to my definition of Punk Rock." -Kurt Cobain
Green Day taught me what is music. Taught me what is punk. Taught me what is love and also what is pain.
I love Green Day.
I love all their albums. I love their feelings. Their lyrics.
I love their way of being so fucking awesome!



Green day is more than a band, it's a lifestyle, MY lifestyle. They're fucking gods!
.-.-.-.-.-.-.-.-.-.-.-.-.-.-.-.-.-.-.-.-.-.-.-.-.-.-..-.-.-.-.-.-.-.-.-.-.-.-.-.-.-.-.-.-.-.-.-.-.-.-.-.-.-.-.-.-.-.-.-.-.-.
PICS
YOU TAUGHT ME HOW TO LIVE
I love ALL Green Day albums, and I can't choose the best... But my ♥ belongs to this.
You're so fuking gorgueus i could cry♥
Funniest & best drummer EVER♥
♥
I love them all, but my heart belongs to YOU... Billie Joe Armstrong♥...
♥
♥
Gotta love him♥
Hitchin a Ride ♥
Well dont know what you think, but I think it's hot♥ (don't understand ppl being such diks bout this, THEY'RE BI, DEAL WITH IT)
Hey, I may be totally obsessed wth BJA, and maybe I want him soo bad I'd do anything... But Addie makes him so happy... I'm SO jealus of her (in a good way)♥
SO FUCK OFF, haters
How could anybody not love this??
I mean look at thoes muscles... nomnom
Ok, this may sound VERY superficial, but HAIR!♥
Too many pics of BJA?♥ naaah...
I could keep putting pics here all night...♥
OH GOD!! STOP BEING SO GORGEUS! I THINK IM GONNA POP!
I said stop!!♥
♥
When ppl tell me I can't like a man that's got a kid older than me... I just show them this picture and scream "HOW CAN YOU NOY LOVE THIS?"... Sometimes its reallly funny to see their reactions... Sometimes you just wanna punch 'em... Oh well... Everybody can think the way they want... But look at the bright side... THERE'S MORE FOR US! LOL
♥love this man so much♥
Look For Love♥ aaaaaaaawww
♥LOVE this♥
OMBJA he looks SO PERFECT!!♥♥♥
Ok, LAST picture I put of just Billie Joe... it HAD to be epic...
Thank you, thank you, your welcome, your welcome...
Now GREEN DAY PICTURES!
♥
♥
♥
♥
♥
♥
♥
♥
♥
NOW... GREEN DAY ALBUMS THAT CHANGED MY LIFE...♥
1039/Smoothed Out Slappy Hours-1991♥
Kerplunk!-1992♥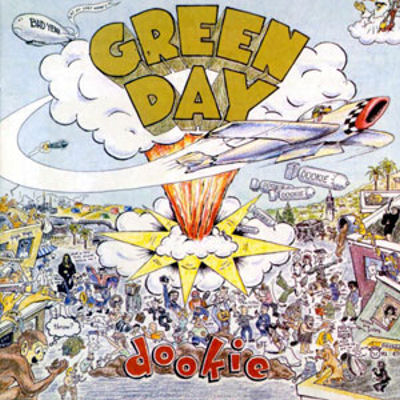 Dookie-1994♥
Insomniac-1995♥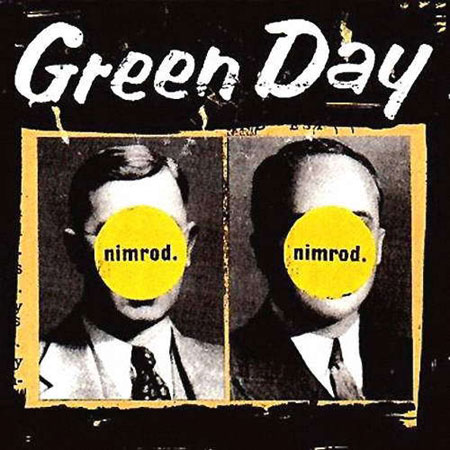 Nimrod-1997♥
Warning-2000♥
International Superhits-2001♥
Shenanigans-2002♥
American Idiot-2004♥
21st Century Breakdown-2009♥
And for now that's for pictures...
Leave a comment if you liked it...
If you wanna know anything else about me, feel free to ask, send me a message or friend request...
Bye♥
Comments