Razor to the Rosary
Name

Cat

Age

32

Gender

Female

Location

Watchin Sunsets in Monroeville
Member since April 3rd, 2005
Contact
About
Theres one thing that makes me complete.
That one thing is MY CHEMICAL ROMANCE.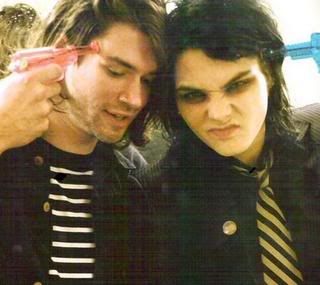 Bands that i also enjoy would be Green Day, Fall Out Boy, From First To Last, Taking Back Sunday, Brand New, The Misfits,Senses Fail, The Red Jumpsuit Apparatus, Panic! At The Disco, Too Late The Hero, and Sparks The Rescue.
Oh my.
My profile is boring.
but my mayspce aint!
www.myspace.com/gerlcalledkill
WHOOP.
Comments