Deadboy

Name

La-La-La-Lauren!

Age

31

Gender

Female

Location

At Fast Lane with my homies :)
Member since May 26th, 2006
Contact
About
Hi.
My name is Lauren.
And you never met a motherfucker quite like me.
First off, I'd like to say that I am a regular music junkie.
Please don't ask me what my favorite band is, because I never know. I love all kinds of music too much to play favorites. However, I am quite fond of the Ramones.
Joey Ramone was an amazing, misunderstood individual. I wish he were still around. Along with Kurt Cobain and Sid Vicious.
Another man I love, who I am glad is still around, is Mr. Mike Dirnt. I have always had a thing for bassists, and he is deffinately one of them. He has helped make incredible music with a little band called Green Day.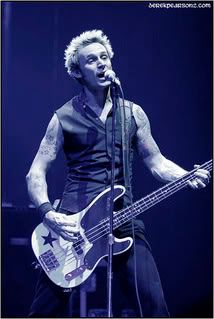 My friends have, over time, become my family. I love them more than most of anybody in the world. We all understand that sometimes you have to act a little insane to stay a little sane.
Derick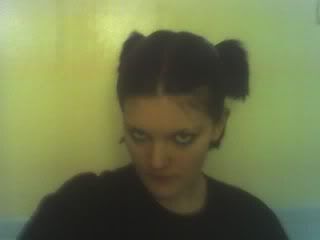 Alison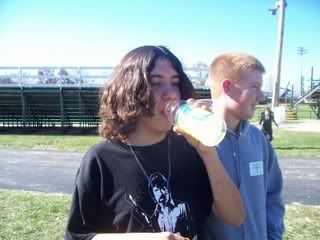 Daniel
Megan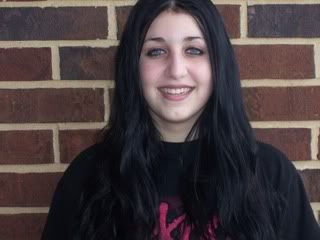 Crystal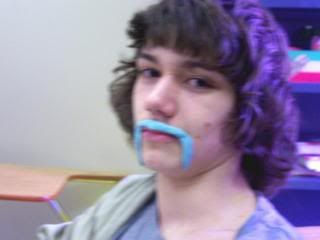 Nick
My friends and I have some of the

best

of times. Here's an example of one of them:
A firm belief of mine, is that pot should be legal. The government can't make any money off of it because people can just grow it themselves, so it

has

to be illegal.
I also love movies. The Nightmare Before Christmas has been a favorite of mine ever since I was a little kid. My favorite character is Sally.
Rockstar energy drinks are AMAZING! I go to the local gas station by my house every morning before school to get a Rockstar. They keep me awake in first and second hour.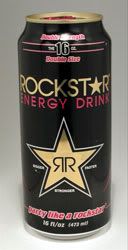 I have multiple stories on www.mibba.com. One that is finished, Cretin Family, and one that is nearly finished, Kriss.
I've also been workin' my butt off on this other story, Doll Parts. I'm pretty sure it's gonna be my best yet.
I have a myspace,
A mibba account,
A vampirefreaks,
And an xanga account.
Add me on either if you wanna

So that is me. Thanks for veiwing my profile for whatever reason it was

Comments