BJ and Frank Iero
Name

Sara (a.k.a. MCR lover)

Age

26

Gender

Female

Location

in Illinois cutting something
Member since February 12th, 2007
Contact
About
HAPPY BIRTHDAY RAY TORO OF MY CHEMICAL ROMANCE!!!! CAN'T BELIEVE U TURNED 30!!!!
im

SARA

and i <3

GREEN DAY

,

MY CHEMICAL ROMANCE

,

AVENGED SEVENFOLD

,the misfits, the clash,& a whole bunch of cool bands.its boring here in IL i hate preps and jocks if u wondered im emo i love the band AIDEN
they are basically my favorite band along w/ greenday my chemical romance and 30 seconds to mars..and a whole bunch of other bands....the list is wayyyy to long Gerard Way is my idol and i love to sing im in 6th grade and im joining choir next year whopee
MY IDOLS!!
Gerard
Gerard is my idol because his lyrics are so deep.hes also been through alot yah know like being an alcholic and being addicted to drugs now hes 3(or 4)years clean and sober!
Amy Lee
Amy is my idol because im learning how to play the piano and taking singing lessons and im goingto learn her songs first
These are my 2 fav idols Another one includes Jack the Ripper who happens to be a new obsession of mine
INFO ABOUT ME!!
MOVIES


*Harry Potter & the Sorcerers Stone*
*Harry Potter & the Chamber of Secrets*
*Harry Potter & the Prisoner of Azkaban*
*Harry Potter & the Goblet of Fire*
*The Nightmare Before Christmas*
*Scary Movie*
*Scary Movie 2*
*Scary Movie 3*
*Scary Movie 4*
*Blood Diamond*
GERARD IS THE BEST!!!!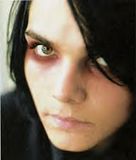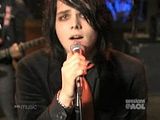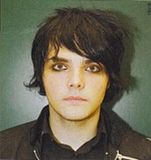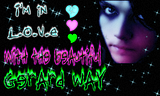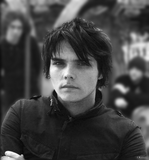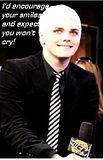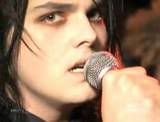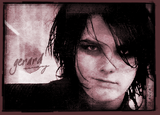 Can't forget the rest of MCR!!!!!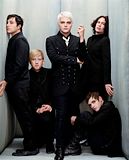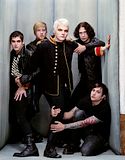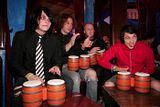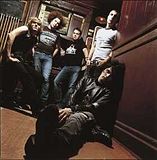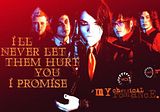 [img]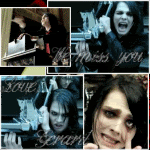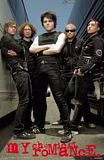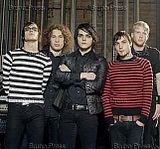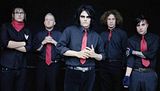 Avenged Sevenfold-Unholy Confessions
BILLIE JOE!!!!!!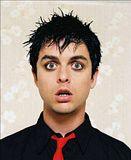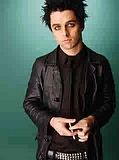 JACK SKELLINGTON ROX MY SOX
MY BASS GOES DIRNT, DIRNT, DIRNT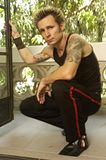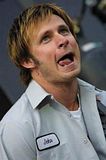 Okay guys these are some tough
questions you up for it?
Gerard: Go for it
Frankie: Shoot
Skittles or M&Ms?
Mikey: SKITTLES!!!!!!!!!!!FUCK YES SKITTLES!!!!
G: wow uh, yeah have to agree with Mikey on that. Skittles all the way.
F: I prefer sweet stuff over chocolate anytime.
Ray: Dude no way M&Ms are way better
F: But they all taste the same!!!! Put some variety in your life man!!!!
Bob: Gummy bears
G: Dumbass that wasnt one of the choices
B: ..oh well it is now.
Just so you know I didnt come up with this one: Which would you rather do impregnate a cow or eat road kill squirrel?
F: Are there any alternate answers?
G: Id rather eat road kill anything than get near a cow.
M: he hates cows. But seriously eating a road kill squirrel? That would be just plain weird. And disgusting.
G: Cows smell like shit.
F: How about neither
R: Cmon Frankie you know you wanna fuck a cow or two
F: WHAT!!!! THATS PLAIN WRONG!!!
B: Dude impregnating a cow just means you stick-
M: EEEEWWWW!!!!!KEEP IT PG-13!!!PG-13!!!!!
So whats the meanest thing your band mates have ever done to you while on tour?
R: Dont even get me started the list could go on for hours.
G: Come on. You know we pick on Mikey more than anyone
F: Weve all had our days.
Gnce you guys fucked up my samich and let me eat it.
I always thought it was sandwich
G: When mikey was little he would say samich and it just kind of stuck.
B: tell her what they did to the sandwich!!!
M: Oh God NOOO!!!!!
G: I was making a tuna and whip cream samich and I left for a second to go check on something. When I came back my samich was no longer whip cream and tuna it was Mikeys cum and tuna. It was so fucking disgusting. I swear Ill get you back for that.
M: Yeah and you did. I remember this one time when you and Frankie zipped me up in a sleeping bag and dumped my in the pool at that one Sheraton hotel because I wouldnt go up to that creepy floor with you guys.
What was so creepy about it?
G: There was this fucking psycho Satanists cult up there and Mikey was scared shitless.
R: those guys were so cool
F: there was this one guy who was chasing us around the floor they were on and shouting at us in latin. Or I think it was latin. We really pissed them off. I guess he was trying to curse us or something.
Do you guys believe in that kind of thing?
G: well weve had a few incidents with a Ouijia board and were all very superstitious.
F: dont go walking under ladders.
Okay new subject. Again I did not have anything to do with the making up of this question. Boxers briefs man thong or commando.
M: (laughing so hard he fell off the chair)
F: MAN THONGS ALL THE WAY!!!!
G: FUCK YEAH!!!!!
R: boxers for me thanks
B: No comment
M: AHHH hes commando arent you?
B: like I said no comment.
G:GROSS!!!!!I AM NOT SITTING NEXT TO YOU ANYMORE!!!!!
OK a friend wanted to know what you really do in the shower
G: Well I take long hot pleasurable showers, and I touch and scrub my whole entire body.
M: Ewwwww
T: Oh Mikey youve thought about that before
M: Eeeeewwwww NO!
G: Dont deny it!
M: Shut up back to the question.
G: That is part of the question.
F: you guys are fucked up.
T: Hey Mikey, dont you take toasters in the bath?
G: YES he does!
M: Well not anymore, every once in a while I do like to watch T.V. in the bath but I guess it's not a safe thing to do!
F: Youre such a dumbass!
Okay this ones for Frankie. Have you ever thought about one of your band mates in a sexual way and if so who?
F: Yes actually. But it was nothing too dirty or anything. I just-there was this one pair of pants he had that really showed off his ass and uh package.
G: Yeah everyone knows Im sexy.
Definitely Gerard. Anyway one of your fans wanted to know how far youve gotten with Bert
G: OkayI havent fucked him havent sucked him or vice-versa. But I have seen him naked.
F: I think Bob and Ray left us.
M: Wussies cant handle the sex talk
G: Youre one to be talking.
M: FUCK YOU!
G: FUCK YOURSELF!
M: GO FUCK A COW!
G: GO FUCK A TOASTER AND TURN IT ON!
M: GO FUCK YOUR MOM!
G: SHES YOUR MOM TOO DUMBASS!!!!
okay I think its safe to say that this interview is over
F: On behalf of all the rest of MCR and myself WELL SEE YA AT THE SHOW!!!!
G: GO FUCK A WHALE!!!!
M: HOW MANY TIMES DO I HAVE TO SAY THAT IM NOT INTERESTED IN YOU LIKE THAT GERARD!!!
Photos
Comments