x_halloween_x
Name

Blaze

Age

28

Gender

Female

Location

Newark, New Jersey
Member since October 2nd, 2007
Contact
About
Im not really good at telling about myself on thing like this so I'll give it a try.
My Fav Band is My Chemical Romance.
I'm 14 years young.
I open presants on july 19th go buy me shit
My Fav sports are Football , Hockey , Archery , Sk8boarding and , Surfing.
(in no order)
I moved from Jersey to California over the summer.
But I lived most my life (as in like about all my life) in Jersey.
I love it there.
People think my name is weird.
I mean whats wrong with the name Blaze (yes thats my real name BTW).
So thats all i could think of.
Ohhhh and plez coment
I love coments ;-]
and also plez read my whole profile... i didnt take all that time just for people to look at the pictures.

read
I Go To...
G
O
R
A
M
S
!
!
!
read
Twins
Some thing random about me is i have a little (as in twin sister) sister.
People think it's cool to have a twin and are all like ohh I wish I had a twin but It's not.
It's retarded and pointless.
I mean I love my sister to death and would do ANYTHING for her but don't EVER call me a twin...or my sister.
Call me someone born on the same day as my little sister or just a big sister or something.
Just NOT NEVER EVER a twin.
You could either be retarded, stupid and cheesy and be all like hehe I have a twin or you could be cool about it like me and my sister and just not think about or talk about it and be all like this is my sister or I have a sister or brother or what ever you want to call them.
That's why I never like telling people I'm a twin.
I just say yeah I have a little sister and two little brothers.
There's nothing cool about looking like or dressing like your brother or sister.
So if you know two people or more dont call them twins or whatever they are.
ahhhhhhhhhhhhhhh
GOD THAT FELT SOOOO GOOD TO GET OUT OF MY SYSTEM!!!!!!!!

I believe in God so if you have a problem with that talk to me. I dont care if you don't believe in God.....Just don't talk crap about him.
"Be yourself, dont take anyones shit, and never let them take you alive"
- Gerard Way

okay i narrowed it down to who know how many bands now that i like.......


MANY MANY MORE!!!

Tokio Hotel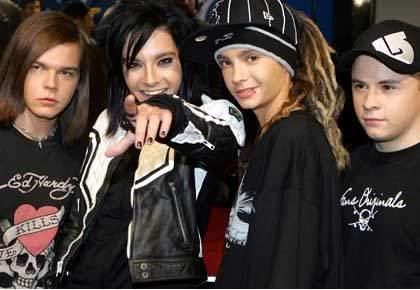 ♥♥♥!!!JUSTIN!!!♥♥♥ (i know him) He's the drummer from Self Against City
♥♥♥!!!JUSTIN!!!♥♥♥ (i know him) He's the drummer from Self Against City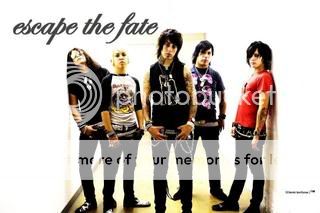 Avenged Sevenfold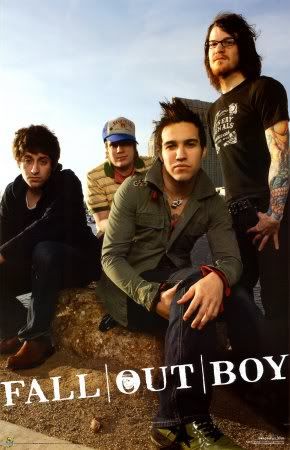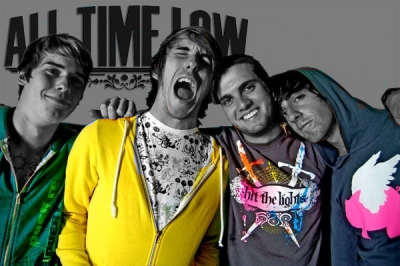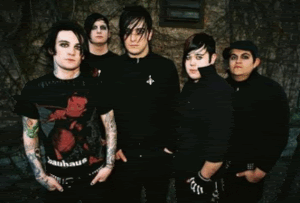 "There are some terrible things in this world, but there are some beautiful things too. Turn off the TV, get off the internet. Go outside and see what life is like. See what it can offer you."
-wiL Francis
For Ever The Sickest Kids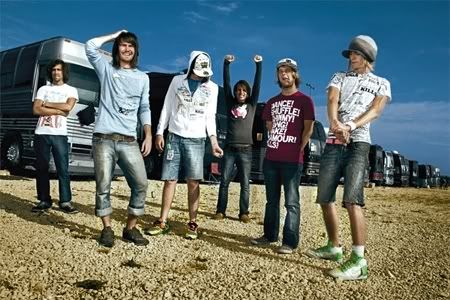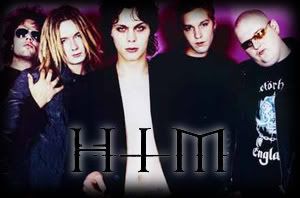 My American Heart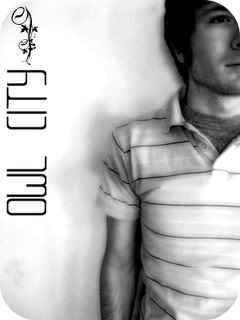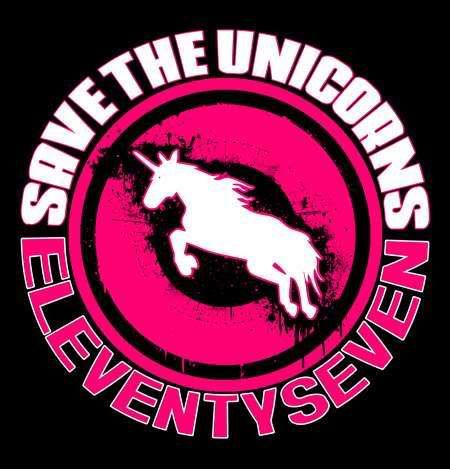 False Start
Goodnight Nurse
Scene Kids
Breath Carolina
3OH!3
Mayday Parade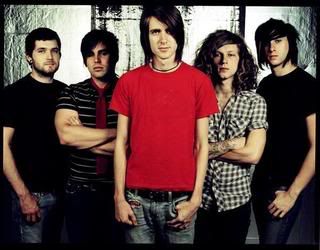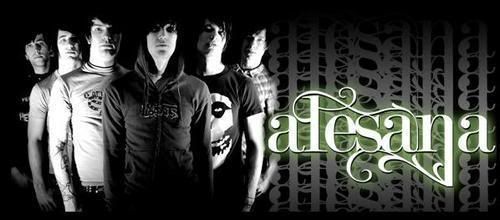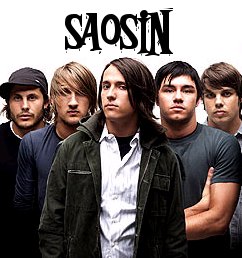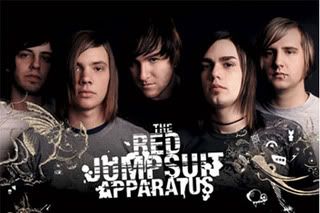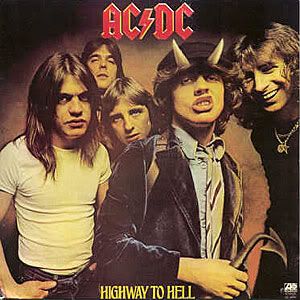 ....so yeah i have A LOT!!!! more....

.....there In no order..........
----- You know you live in 2008 when... -----


1.) You accidentaly enter your password on a microwave.

2.) You haven't played solitare with real cards for years.

3.) The reason for not staying in touch with your friends is they dont have a screenname or my space.

4.) You'd rather look all over the house for the remote instead of just pushing the buttons on the TV.

6.) Your boss doesn't even have the ability to do your job.

7.) As you read this list you keep nodding and smiling.

8.) As you read this list you think about sending it to all your friends.

9.) And you were too busy to notice number 5.

10.) You scrolled back up to see if there was a number 5.

11.) Now you are laughing at yourself stupidly.

12.) Put this in your profile if you fell for that, and you know you did.
B : You like people.
L : Unbelievably great in bed.
A : You like to drink.
Z : Always ready.......
E : Great in bed.
▀▄▀▄▀▄▀▄▀▄▀▄▀▄▀▄▀▄▀▄▀▄▀▄▀▄▀▄▀▄
--What's your name mean?--
A : You like to drink
B : You like people.
C : You are really silly.
D : one in a million.
E : Great in bed.
F : You are dead sexy
G : You never let people tell you what to do.
H:You have a very good personality,looks and a very good kisser
I : Great in bed.
J : People Adore you
K : You're wild and crazy.
L : Unbelievably great in bed.
M : Great in bed.
N: you like to drink ALOT.
O: awesome kisser
P : You are popular with all types of people.
Q : You are a hypocrite.
R : Fuckin Crazy.(in a fun way)
S : Easy to fall in love with.
T : You're loyal to those you love.
U : You are really silly.
V : You are not judgemental.
W : You are very broad minded.
X : You never let people tell you what to do.
Y : Great in bed.
Z : Always ready.......
_____________$$$$$$$$$$$$$$$$$$$
___________$$$$$$$$$$$$$$$$$$$$$$$
________$$$$___$$$$$$$$$$$$$$$___$$$
______$$$$______$$$$$$$$$$$$______$$$$
____$$$$$________$$$$$$$$$$________$$$$
___$$$$$__________$$$$$$$$___________$$$$
__$$$$$____________$$$$$$____________$$$$$
_$$$$$$____________$$$$$$$____________$$$$$
_$$$$$$___________$$$$$$$$$___________$$$$$$
_$$$$$$$_________$$$_$$$_$$$_________$$$$$$$
_$$$$$$$$______$$$$___$___$$$$______$$$$$$$$
_$$$$$$$$$$$$$$$$$___$$$___$$$$$$$$$$$$$$$$$
_$$$_$$$$$$$$$$$$$$$$$$$$$$$$$$$$$$$$$$$_o$$
_$$$__$$$$$$$$$$$$$$$$$$$$$$$$$$$$$$$$$__$$$
__$$$__$'$$$$$$$$$$$$$$$$$$$$$$$$$$$$$__o$$$
__'$$o__$$__$$'$$$$$$$$$$$$$$'$$__$$_____o$$
____$$o$____$$__'$$'$$'$$'__$$______$___o$$
_____$$$o$__$____$$___$$___$$_____$$__o$
______'$$$$O$____$$____$$___$$ ____o$$$
_________'$$o$$___$$___$$___$$___o$$$
___________'$$$$o$o$o$o$o$o$o$o$$$$'
______________'$$$$$$$$$$$$$$$$$$
BANDS I PERSONALLY KNOW
( as in "hay wanna come over and chill" )
Self Against Ctiy
Save And Continue
Victim Effect
Beneath The Rapture
BANDS I'VE MET
Aiden
Madina Lake
Catherine
Farewell To Freeway
School Yard Heroes
This One "Tom Jones" Impersonator Dude...My Dads Friend
Suicide


Life is impossible. Suicide is your way out. Fine -- but before you kill yourself, consider these facts

Suicide is not usually successful.

You know a guaranteed way? Ask the 25yr old who tried to electrocute himself.
He lived. But, both of his arms are gone.

What about jumping? Ask John.
He used to be intelligent, with an engaging sence of humor.
That was before he lept from a building. Now, he's brain damaged and will always need care.
He staggers and has seizures. He lives in a fog. But, worst of all, he knows he used to be normal.

What about pills? Ask the 12yr old with extensice liver damage from an overdose.
Have you ever seen anyone die of liver damage? You turn yellow. It's a hard way to go.

What about a gun?
Ask the 24yd old who shot himself in the head.
Now he drags one leg, has a useless arm and has no vision or hearing on one side.
He lived through his "foolproof" suicide.

You might too. But .. who will clean your blood off the carpet or scrape your brains from the ceiling?
Commercial cleaning companies may refuse the job
-- but someone has to do it. Who will cut you down from where you hung yourself, or identify your bloated body after you've drowned? :
Your father?
Your mother?
Your sister or brother?
The carefully worded "loving" suicide note is of no help. Those who loved you will never completely recover.
They'll feel regret and an unending pain.

Suicide is contagious. Look around your family.
You do have other choices. There are people you can help you through this crisis.
Call a hotline. Call a friend. Call a doctor or hospital. Call the police.
They will tell you there's hope. Maybe in a phone call this weekend. But what you're seeking could be just a minute, a month, or a day away.

You say you don't want to be stopped?
Still want to do it?
Well, then, I may see you in the psychiatric ward later.
And we'll work with whatever you have left. There's always someone who will be there for you to talk things through even if it seems like no one is there for you.
Everything will get better, and it will be okay.

So whenever you are going to pick up that knife, or razor,
just think about all the people you are leaving behind, all the memories, and all the good times.
Put your music player on shuffle.
Press forward for each question.
Use the song title as the answer to the question even if they don't make sense. NO CHEATING!!

01. How am I feeling today?

Def Leppard-Make Love Like A Man

02. Will I get far in life?

Fall Out Boy-A Little Less Sixteen Candles,A Little More "Touch Me"

03. How do my friends see me?

Panic! At The Disco-Build God,Then We'll Talk

04. Will I get Married?

My Chemical Romance-The End.

05. What is my best friend's theme song?

Linkin Park-Faint

06. What is the story of my life?

Bullets For My Valentine-All These Things I Hate (Revolve Around Me)

07. What is/was highschool like?

Aiden-She Will Love You

08 How can I get ahead in life?

Plain White T's-Hey There Delilah

09. What is the best thing about me?

AC/DC-D.T.

10. What is today going to be like?

Green Day-Are We The Waiting

11. What is in store for this weekend?

Fall Out Boy-Thanks For The Memories

12. What song describes your parents?

Nirvana-???

13. To describe my grandparents?

Panic! At The Disco-I Constantly Thank God For Esteban

14. How is my life going?

Linkin Park-What I've Done

15. What song will they play at my funeral?

AC/DC-Shake Your Foundations

16. How does the world see me?

Aiden-Darkness

17. Will I have a happy life?

Green Day-Don't Wanna Fall In Love

18. What do my friends really think of me?

Underoath-Your Ever So Inviting

19. Do people secretly lust after me?

Nickelback-Follow you home

20. How can I make myself happy?

My Chemical Romance-Cancer

21. What should I do with my life?

Green Day-Holiday

22. Will I ever have children?

Linkin Park-Runaway

23. What is some good advice for me?

AC/DC-High Voltage

24. How will I be remembered?

My Chemical Romance-Cemetery Drive

25. What is my signature dancing song?

Aiden-Moment

26. What is my current theme song?

My Chemical Romance-Teenagers

27. What does everyone else think my current theme song is?

My Chemical Romance-The Ghost Of You

28. What type of men/women do you like?

Led Zeppelin-Mody Dick
Welcome to the 2008 edition of getting to know your friends. Okay, here's
what you're supposed to do, and try not to be lame and spoil the fun! Copy
this entire question thing and paste in on your INO; change all
the answers so that they apply to you.


1. What is your occupation?

none

2. What color are your socks right now?

yellow

3. What are you listening to right now?

A Skylit Drive-Ability To Create A War

4. What was the last thing that you ate?

food

5. Can you drive a stick shift?

no

6. If you were a crayon, what color would you be?

purple

7. Last person you spoke to on the phone?

My mom

8. Do you like the person who you found this from?

yes

9. How old are you today?

14

10. Favorite drink?

chocolate milk

11.What is your favorite sport to watch?

ICE HOCKEY & SKATEBOARDING

12. Have you ever dyed your hair?

no

13. Pets?

uuuuuhhhh about 20 fish or something like that a turtle named Tony and a puppy named Bella

14. Favorite food?

ITALIAN FOOD

15. Last movie you watched?

stand by me

16. Favorite Day of the year?

every one, shows i am still here (I like that)

17. What do you do to vent anger?

break stuff

18. What was your favorite toy as a child?

skateboard

19. What is your favorite, fall or spring?

fall

20. Hugs or kisses?

both

21. Cherry or Blueberry?

Blueberry

22. Do you want your friends to do this to?

yes

23. When was the last time you cried?

uuuuhhhhh???

24. What is on the floor of your closet?

carpet

25. Who is the friend you have had the longest?

Kailyn and Aleena

26. Who is the friend you have had the shortest?

???

27. Favorite smell?

???

28. What inspires you?

music and life

29. What are you afraid of?

CLOWNS!!!!!!!!!!!!!!!!!!!!

30. Plain, cheese or spicy hamburgers?

cheese and spicy

31. Favorite car?

lamborghini, viper, ferrari

32. Favorite cat breed?

???

33. Number of keys on your key ring?

5

34. How many years at your current job?

none

35. Favorite day of the week?

weekends

36. How many states have you lived in?

2 new jersey and california

37. How many countries have you been to?

1 U.S.A.

38. What is your favorite country?

U.S.A.
read
TRY NOT 2 CRY

Mommy.. Johnny brought a gun to school,

He told his friends that it was cool,

And when he pulled the trigger back,

It shot with a great crack.

Mommy, I was a good girl, I did What I was told,

I went to school, I got straight A's, I even got the gold!


But Mommy, when I went to school that day,

I never said good-bye,

I'm sorry Mommy, I had to go, But Mommy, please don't cry.

When Johnny shot the gun, He hit me and another,

And all because Johnny, Got the gun from his older brother.

Mommy, please tell Daddy; That I love him very much,

And please tell Zack; my boyfriend; That it wasn't just a crush.

And tell my little sister; That she is the only one now,

And tell my dear sweet grandmother; I'll be waiting for her now,

And tell my wonderful friends; That they always were the best;

Mommy, I'm not the first, I'm no better than the rest.


: Mommy, tell my teachers; I won't show up for class,

And never to forget this, And please don't let this pass.

Mommy, why'd it have to be me? No one deserves this,

Mommy, warn the others, Mommy I left without a kiss.

And Mommy tell the doctors; I know they really did try,

I think I even saw a doctor, Trying not to cry.

Mommy, I'm slowly dying, With a bullet in my chest,

But Mommy please remember, I'm in heaven with the rest.

Mommy I ran as fast as I could,

When I heard that crack, Mommy, listen to me if you would,

I wanted to go to college, I wanted to try things that were new,

I guess I'm not going with Daddy, On that trip to the new zoo

I wanted to get married, I wanted to have a kid,

I wanted to be an actress, Mommy, I wanted to live.

But Mommy I must go now, The time is getting late,

Mommy, tell my Zack, I'm sorry but I had to cancel the date.

I love you Mommy, I always have, I know; you know it's true,

And Mommy all I wanted to say is, "Mommy, I love you."

****In Memory of The Columbine Students Who Were Lost****

Please if you would,

Pass this around,

I'd be happy if you could,

Don't smash this on the ground.

If you pass this on,

Maybe people will cry,

Just keep this in your heart,

For the people who didn't get to say "Good-bye".

Now you have 2 choices,

1) Pass this on, and show people you care, repost as "Try Not To Cry"
2) Dont send it, and you have just proven how cold-hearted you really are.
|..........|
|..........| Put this on your
|..........| page if you have
|.......O | ever pushed a
|..........| door that said pull.
|..........|
(\__/)
(='.'=) This is Bunny. Put him on your
(*)_(*) INO page/profile and help him on his
way to WORLD DOMINATION!!!!!!!
╔═╦══╦═╗ Put this on your
║╩╣║║║║║ page if you
╚═╩╩╩╩═╝ support emo
-EMOS-
*Are not cry babies
*Do not always wear black
*Can be very nice people
*Don't always cut themselves
*Are not always depressed
*Can be happy too
*Are normal people just like you

Put this on your profile if you agree with this. If you DON'T agree, then get off of my fucking profile and leave me alone!!!
92% of teens move on to rap music. If you're part of the 8% that rock out every day, put this in your profile.
read
---/\---
---\/---
---[]--- Support ROCK
---[]--- add the GUITAR to your page
-/\[]/\-
-\.[]./-
-/.....\-
-\___/
▼♦▼♦▼♦▼♦▼♦▼♦▼Put This On
► V+A+M+P+I+R+E◄Ur Profile If
▲♦▲♦▲♦▲♦▲♦▲♦▲Ur A Vampire.
You Say Pink
I Say Black

You Say Paris Hilton
I Say Avril Lavigne

You Say Zac Efron
I Say Gerard Way

You Say Pop
I Say Rock

You Say I'm Weird
I Say I'm Different
▀▄▀▄▀▄▀▄▀▄▀▄▀▄▀▄▀▄▀▄▀▄▀▄▀▄▀▄▀▄
▀▄▀▄▀▄▀▄▀▄▀▄▀▄▀▄▀▄▀▄▀▄▀▄▀▄▀▄▀▄
▀▄▀▄▀▄▀▄▀▄▀▄▀▄▀▄▀▄▀▄▀▄▀▄▀▄▀▄▀▄
▀▄▀▄▀▄▀▄▀▄▀▄▀▄▀▄▀▄▀▄▀▄▀▄▀▄▀▄▀▄
▀▄▀▄▀▄▀▄▀▄▀▄▀▄▀▄▀▄▀▄▀▄▀▄▀▄▀▄▀▄
▀▄▀▄▀▄▀▄▀▄▀▄▀▄▀▄▀▄▀▄▀▄▀▄▀▄▀▄▀▄
hehehe i love checker patterns
(....\................/....).
.\....\-............/..../...
..\....'\......-.../..../ ...
...\...../´¯.l.¯`\../.....
.../....l.....l...(¯.`'\....
..l..-....l....l.....\.. \...
..l......l´¯.-l´¯.l.\..'| .
..\......`¯..¯ ´....../ .
...\.................../...
photo sectionphoto sectionphoto sectionphoto sectionphoto section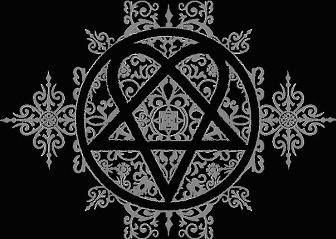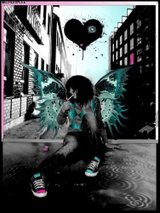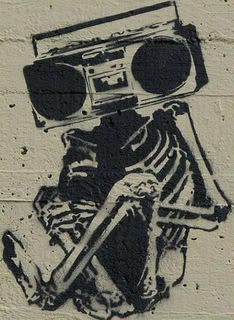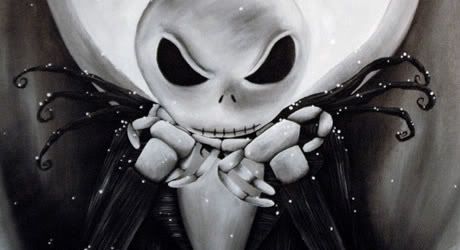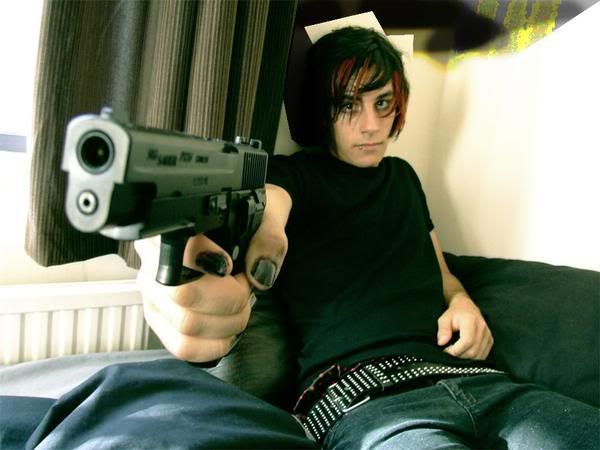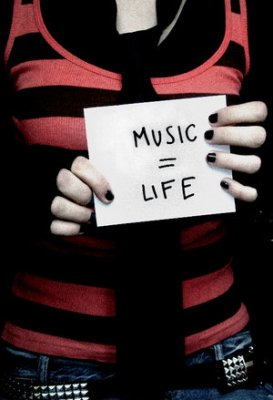 Alex Evans HELLA HOT!!!!!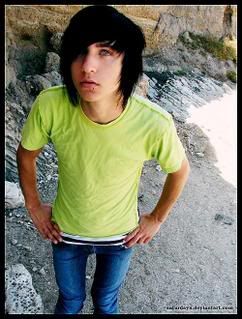 Alex Evans HELLA HOT!!!!!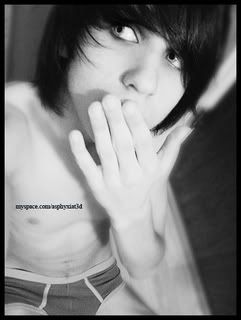 Alex Evans HELLA HOT!!!!!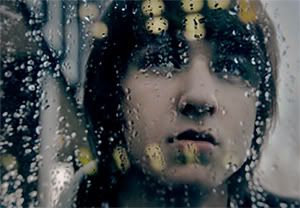 Alex Evans HELLA HOT!!!!!
Alex Evans HELLA HOT!!!!!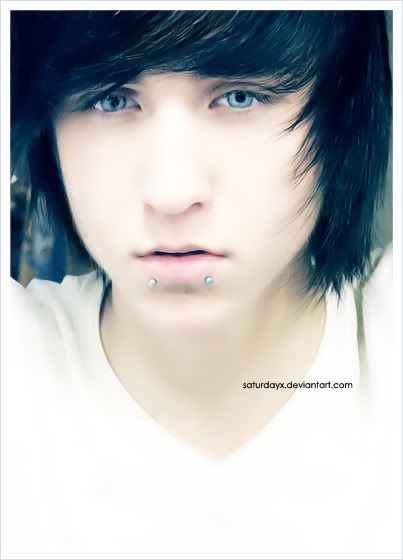 Fosters Home For Imaginary Friends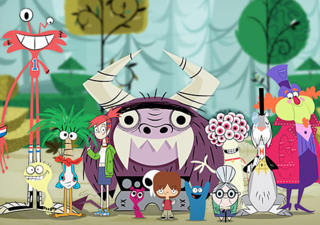 Cheese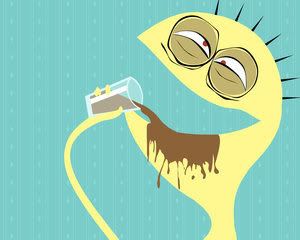 Eduardo

KoKo

Wilt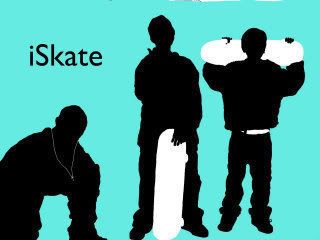 YEAH UP MY FUCKING ASS!!!!!!!!!!!!!!!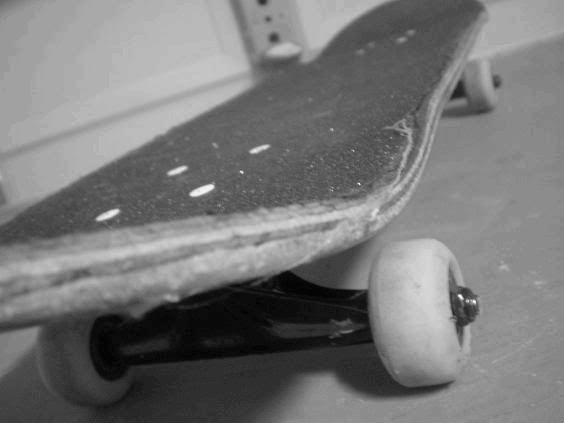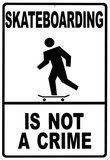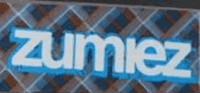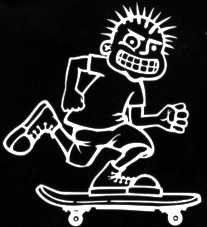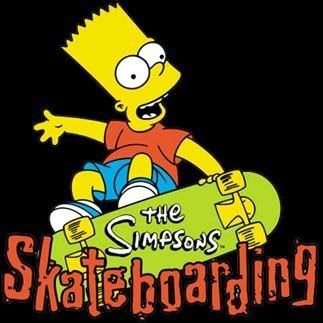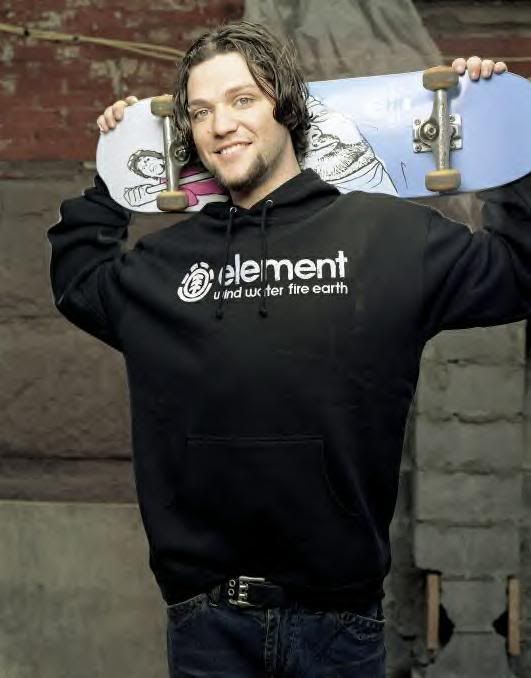 peace
love
happiness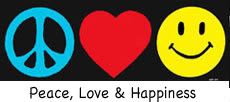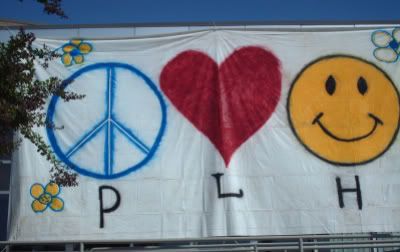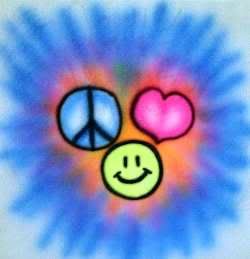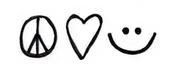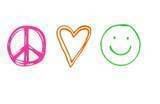 LOL
YOUR WELCOME ASHLEY!!!
Comments