GrEeNdAyLoVeRr
Name

Sari

Age

30

Gender

Female

Location

Michigan
Member since March 19th, 2005
Contact
About
Sari.
I'm 22.
I love writing and reading. I live in books.
Despite the fact that I love writing/reading, I decided I didn't wanna kill the fun by going to school for it. Instead, I have decided I want to be a nurse and help delivery the babies! Not done yet, I'll keep ya posted!
I dance wildly when I'm alone to any kind of music and I can only describe what I do as thrusts and spasms, lmao.
I embarrass people but only if I know they'll laugh along.
I have fun.
I spend most of my existence with my hubby and son these days but I still check in on GSB often.
I laugh loud and snort when I do.
I'm told I have pretty eyes. They are blue.
I use to collect Treasure Trolls. They're cute. Now I collect yard gnomes and mushrooms for my garden. They're cute too.
I write in fragments and it pisses off people.
I am not consistent with everything I do.
RANDOM. Always.
Slash is love, the well written kind. I know you all agree.
I like things that are rainbow colored.
I like plain rainbows. Haha.
I fucking swear a lot when I talk, its a problem.
My tongue is pierced and I like to talk about piercings to people much braver than I am who have about fifty piercings.
I dig tattoos. I want one dude.
Billie's assclevage.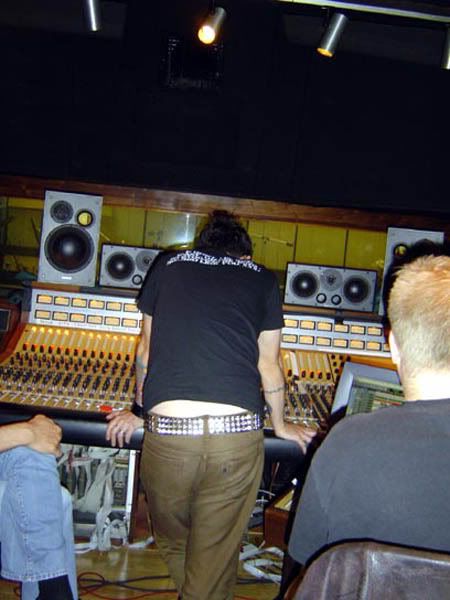 Need I say more?
End.
Comments