Aussie! Oi Oi Oi
Name

Bronwyn Waasdorp

Age

30

Gender

Female

Location

Faraway Downs
Member since December 6th, 2007
Contact
About
My name's Bronwyn, I live in Melbourne Australia with my dad. I love Australia, couldn't imagine living anywhere else. I wouldn't move outta Australia if my life depended on it
I have a lot of favorite bands but I absolutely love Green Day, Nirvana and Led Zeppelin. I play bass, acoustic and electric guitar.
I can't write my own songs but I can make up parodies of other songs. I've done parodies of Elton John's "Candle In The Wind", John Mellencamp's "Jack and Dianne", Noiseworks's "Take Me Back", Bon Jovi's "Always", Michael Bolton's "How Can We Be Lovers" and Abba's "S.OS". If you want me to do a parody of a song for you just send me the lyrics for the song you want so I can read it and see what I can do with it. My parodies aren't offensive unless you want them to be offensive.
I will die happy now that I've seen Green Day, Alice Cooper, Ozzy Osbourne, The Rolling Stones, David Hasselhoff and The Black Crows live. I'm in a rock cover band, we play songs by The Beatles, The Kingsmen, Nirvana, Pink Floyd, Metallica and of course Green Day. I'm the bassist. I've got the left side of my lip pierced. I'm easy to get along with so don't be afraid to add me.
xoxoBronwynxoxo
This is my boyfriend Chad. Words can't describe what he means to me. Hes always been there for me through thick and thin. If I had to make a list of all the things I love about him that list would never end. No one can take him away from me, he means the world to me. I love you Chad.


CHAD:
I can't believe your my girlfriend Bron. I've been waiting for this for a long time. I look forward to many years with you, its gonna be awesome. After 11 years of just being friends it finally happened. Your the best girlfriend anyone could ask for and I'm glad I'm your first boyfriend. I love you so much. Nothing will ever change how much I love you. Nothing will ever tear us apart. You know I'm always here for you day or night. If you need a shoulder to cry on mines all yours. I love you so much Bron. xxx ooo

SANFRED:
9 years. Time flies doesn't it? Anyone who doesn't like Bron is crazy cause shes such an awesome girl. I can't imagine my life without her. Still think its funny how Chad calls Rob dad lol. If you two get married please don't cut me out of your lives cause I wouldn't want that. Stay as awesome as you are girly.
♫♪ ♫♪ ♫♪ ♫♪ ♫♪ ♫♪ ♫♪ ♫♪ ♫♪ ♫♪ ♫♪ ♫♪ ♫♪ ♫♪ ♫♪ ♫♪ ♫♪ ♫♪ ♫♪ ♫♪ ♫♪ ♫♪ ♫♪ ♫♪ ♫♪ ♫♪ ♫♪
A little about my awesome family:
MUM R.I.P:
You were the best mum ever. You always told me not to let anyone put me down or say I can't do anything. You gave me the best advice ever, thats one thing I've missed. I've also missed the good times we had playing singstar. I keep thinking that I'll never see you again, dreams show how wrong I am. Wherever you are now please don't forget about me. Love you.
CAINE R.I.P:
You were an awesome big brother. I promise I'm gonna find who killed you and kill them myself. You always stuck up for me when you saw me being harassed after school while I waited for you. I'm glad I got to say goodbye and Im glad I hold your hand right before you died. I told you this before you died: plaese don't forget about me. I know you won't, you never forgot about anyone. Love you
DAD:
You have always been there for me. Your the funniest, loudest, coolest dad ever. I hate it when you won't let me go to a party with lots of older boys, but then I realize your only trying to protect me. You've brought me up to respect music and live everyday as if its my last. I shed a tear when I see how proud you are of me, when you walked out of the George Jenkins Theatre 2 years ago with your arm around me calling out "THIS IS MY DAUGHTER. WASN'T SHE GREAT". I know you'll always be there for me. Love you.
UNCLE DAVE:
Your an absolute loony, always cracking jokes and making people laugh. Life's never boring if Uncle Dave's around. I wish you would stop calling out "GO BRONI" at my productions, but it just shows how awesome an uncle you are. You have made me smile through the hardest times.
AUNTIE HELEN:
How you put up with my dad for so many years I'll never know, from the things you've told me I wouldn't want to have been his little sister. Your like a mum to me, we can talk about absolutely anything and everything. Who else can I go to when I need to go shopping? Thank you for getting me into the Bay City Rollers and Sex And The City.
JEN:
I know we're not related yet, but we will be in a year when you marry Uncle Dave. You always know how to have a good time and everyone has a good time with you. Your the one I can go to when I need advice about boys. I think everyone on GSB will like you, coz you love Green Day as much as everyone on GSB, I know you already like everyone I've shown you. Don't ever change.
MY FAVORITE QUOTES:
"Anyone who grew up loving music likes ABBA" - Nana Trish

"Mate, I'm not gonna let anyone tell me how to look. Its my fuckin life. Don't like it then good for you" - Alison Waasdorp

"What? What are you looking at me for? lol" - Caine Waasdorp

"I may be a bit weird but does that mean you gotta take it out on my ice cream?" - Rob Waasdorp

"Everyone's a star and deserves the right to twinkle" - Marilyn Monroe

"My body is my journal and my tattoos are my story" - Johnny Depp

"School is practice. Practice makes perfect. Nobody's perfect so why practice?" - Billie Joe Armstrong

"Green Day is like sex. When we're good, we're really good. And when we're bad...we're still pretty damn good" - Mike Dirnt

"You just can't pull out the gun and blow the TV away anymore, 'cause the baby might be sleeping" - Tre Cool

"It is better to hated for what you are than loved for what you are not" - Kurt Cobain

"If you can't mix business with pleasure then whats the fucking point?" - Bret Michaels

"I don't think Twisted Sister is "glam" because that implies glamor, and we're not glamorous. We should be called "Hid" because we're hideous" - Dee Snider

"My attitude is, if someone's going to criticize me, tell me to my face" - Simon Cowell

"Sex, drugs, and rock 'n' roll... take out the drugs and you've got more time for the other two" - Steven Tyler
RANDOMNESS:
(\__/)
(='.'=) This is Bunny. Put him on your
(*)_(*) GSB page/profile and help him on his
way to WORLD DOMINATION!!!!!!!
.(....\............../....)
. \....\........... /..../
...\....\........../..../
....\..../´¯.I.¯`\./
..../... I....I..(¯¯¯`\
...I.....I....I...¯¯.\...\
...I.....I´¯.I´¯.I..\...)
...\.....` ¯..¯ ´.......'
....\_________.·´
.....lo o o o o ol
92% of teens move on to rap music. If you're part of the 8% that rock out every day, put this in your profile.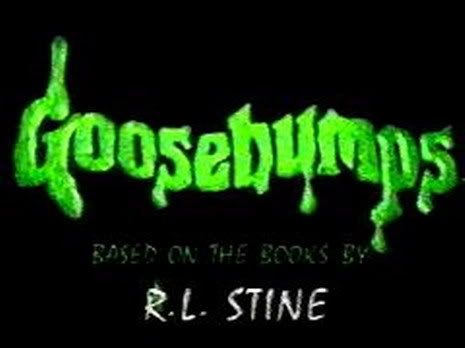 My favorite lines from The Simpsons:




Scratchy: Why are you laughing?
Itchy: Hey. They're laughing at your pain.

♪Mama took those batteries, she took em away. Mama took those batteries, size double A.♪

Aw, somebody's in love. That means you'll have to be neutered. NOOOOOOOOOOOOOO.

This little piggy went to Kwik-E-Mart, this little piggy went nuts, this little piggy went surfing and this little piggy....What the...? Marge, Maggie lost her baby legs.

YOU INTERGALACTIC HUSSY. HOW COULD YOU.

Homer: If kids aren't so bad then why is everything bad named after them? Kidnapping, acting childish, child abuse.
Bart: What about adultery?
Homer: Not until your older son

Marge Kite.

Homer: Chop chop, dig dig, chop chop, dig dig, chop chop, dig dig.
Marge: You know Homie, theres so much more 2 wifes could do for you.
Homer: I hear digging but I don't hear chopping.

SWEET MERCIFUL CRAP. MY CAR.

♪Max Power, hes the man whose name you'd love to tooooouuuuuch but you mustn't tooooouuuuuch. His name sounds good in your ear, but when you say it you mustn't fear, cause his name can be said by anyone.♪

Nobody snuggles with Max Power. You strap yourself in and feel the cheese.

Homer: ♪You flush one down it twirls around, 999 springs to flush down♪.
Marge: Your not flushing those springs down our toilet are you?
Homer: Of course not. ♪996 springs to flush down 996 spriiings♪.

Bart: Smell that Ralph? Thats the smell of justice.
Ralph: Smells like hot dogs.

Bart: Got any 3s?
Ralph: Go fish.
Bart: Oh. See heres the problem Ralph; You have several 3s.
Ralph: Go fish

Your toys are fun to touch, mine are all sticky

Bushes are nice cause they don't have prickers. Unless they do. This one did, ouch.

♪Conga conga conga. We love Monty Burns more. Conga like you mean it. Please don't make me shock you.♪

Bart: There must some way out of this. I got it; Lisa quick, chop off my hands.
Lisa: No. Then who'll chop off my hands?

♫♪ Its Bart's moon party from outer space, with R2D2 playin the bass♫♪
President Kennedy: Congratulations. How does it feel to be an American?
Forest Gump: I gotta pee

If Buzz Lightyear Doesn't Know Hes A Toy Why Doesn't He Talk When Humans Are Around?

Family Guy:
♪Bryan had sex with a really dumb girl, and now hes taking his friend Stewy to get some ice-cream in his car♪
SEX AND THE CITY QUOTES
"Your spelling sex in a place with a gogo boy on the bar?" - Anthony Marantino

"Lets just call this what this was: a one night stand" - Miranda Hobbes

"Hunny my vagina waits for no man" - Samantha Jones

"Sex is something special between two people who love each other" - Charlotte York

"I miss New York. Take me home" - Carrie Bradshaw

"That's pathetic, blaming the baby" - Alexandr Petrovsky

"I forgot to tell you something on the phone: I love you" - Smith Jerrod

"That's the thing about friends, they will always hold your hair back when you're sick" - Carrie Bradshaw

"We all judge, it's our hobby. Some people do Arts & Crafts, we judge" - Stanford Blach

"You dated Mr. Big. I'm dating Mr. Too Big" - Samantha Jones

"I'm drunk. I'm drunk at *Vogue*" - Carrie Bradshaw

"The French learn romance from me baby" - Harry Goldenblatt
MUSIC:
Green Day, Nirvana, Led Zeppelin, Puddle Of Mudd, Sex Pistols, Icehouse, Wolfmother, Motley Crue, Poison, INXS, U2, Guns 'N' Roses, Aerosmith, AC/DC, Jimi Hendrix, Cold Chisel, Iron Maiden, Crowded House, Johnny Deisal, Black Sabbath, Europe, Metallica, Red Hot Chili Peppers, Rockstar Supernova, Alice Cooper, The Rolling Stones, The Ramones, The Vines, Bon Jovi, Smashing Pumpkins, Kid Rock, Whitesnake, Meatloaf, Nickelback, The Clash, Iggy Pop, Santana, The Strokes, Men At Work, Van Halen, Ozzy Osbourne, Chris Isaak, The Who, The Beastie Boys, KISS, Hunters And Collectors, The White Stripes, The Divinyls, Velvet Revolver, Blur, The Police, Warrant, Bruce Springsteen, Rob Zombie, The Models, Motorhead, Stevie Nicks, Queen, Queens Of The Stone Age, Foo Fighters, Midnight Oil, Johnny Cash, Hole, Elvis Presley, Twisted Sister, Michael Bolton, David Lee Roth, T-Rex, Marcy Playground, Sonic Youth, Alabama, Dolly Parton, Dusty Springfield, Dixie Chicks, Kenny Chesney, Lynard Skynard, Billy Ray Cyrus, Bobby Darin, Judas Priest, Blondie, Berlin, Roxette, KoRn, Collective Soul, The Doors, Bob Marley, Soundgarden, Pearl Jam, Alice In Chains, Skid Row, Pink Floyd, Bob Dylan, Stone Temple Pilots, Fleetwood Mac, Bonnie Tyler, Cheap Trick, Creedence Clearwater Revival, Hoodoo Gurus, The Beatles, John Lennon, Hootie And The Blowfish, Jebediah, John Mellencamp, Thin Lizzy, Billy Squier, Free, Bret Michaels, Anti Nowhere League, Janis Joplin, Suzi Quatro, The Black Crows, Nine Inch Nails, Jefferson Starship, Bad English, ABBA, Collective Soul, Cream, Gary Glitter, Spandau Ballet
MOVIES:
The Lost Boys, House Of Wax, The Filth And The Fury, The Pagemaster, The Ringer, Charlie And The Chocolate Factory, Jackass 1 & 2, The Nightmare Before Christmas, Corpse Bride, Date Movie, The Rocky Horror Picture Show, Little Man, Garfield 1 & 2, Madagascar, Edward Scissorhands, South Park The Movie, Night At The Museum, Scream 1 & 2, The Blair Witch Project, Holes, The Dark Crystal, Legend, Labirynth, Men In Black, The Little Vampire, Drop Dead Fred, Monster House, Kurt And Courtney, Last Days, White Chicks, Hocus Pocus, 50 First Dates, Mean Girls, The Wedding Singer, Billy Madison, Lemony Snikets A Series Of Unfortunate Events, Austin Powers 1, 2 & 3, Fern Gully, Epic Movie, School Of Rock, Thunderstruck, The Lion, Thw Witch And The Wardrobe, Prince Caspian, Harry Potter 1, 2, 3, 4 & 5, A Night At The Roxbury, Pet Cemetary 1 & 2, Poltergiest, Nightmare On Elm Street, Bullet In A Bible, R.V, The Polar Express, Dukes Of Hazzard, Australian Rules, Pan's Labyrinth, Black Sheep, Walk The Line, Ray, Beyond The Sea, The Pacifier, Forest Gump, The Game Plan, Knocked Up, Alvin And The Chipmunks, The Little Rascals, Juno, Sweeney Todd, Silence Of The Lambs, Home Alone 2, Nosferatu, Frankenstein, Psycho, Once Were Warriors, The Spiderwick Chronicles, Kevin & Perry Go Large, The Shinning, Meet The Spartans, Bram Stoker's Dracula, Smother, House Of 1000 Corpses, What Happens In Vegas, The Goonies, The Faculty, The Haunting, Jamunji, Sex And The City: The Movie, Get Smart, Black Beauty, Australia, A Night In Terror Tower, The Haunted Mask, Welcome To Dead House, Night Of The Living Dummy, Werewolf of Fever Swamp, What's Eating Gilbert Grape, Cry Baby
SHOWS:
Sex And The City, Wildboyz, Jackass, Viva La Bam, Homewrecker, The Simpsons, Futurama, King Of The Hill, Family Guy, The Suite Life Of Zack And Cody, Fear Factor, Maury, Cheaters, Americas Next Top Model, Miami Ink, Vh1s All Access, The Fabulous Life, The Surreal Life, Flavor Of Love, Flavor Of Love 2, Strange Love, Hogan Knows Best, The Osbournes, Breaking Bonaduce, Queer Eye For The Straight Guy, Rock School, Neighbors, Greg The Bunny, Little Britain, Coronation Street, Whose Line Is It Anyway?, David Tench Tonight, Skithouse, The Simple Life, Saturday Night Live, America Exposed Uncut, Cory In The House, That's So Raven, Hannah Montana, Everybody Loves Raymond, South Park, Shooting Siezmore, So Notorious, Jerry Springer, American Dad, One Bad Trip, My Fair Brady, Home James, Forensic Files, Cops, Scare Tactics, Chris Angel Mind Freak, Countdown, Don't Forget The Lyrics, Rove Live, House, Mortified, Rock Of Love, The Meldrum Tapes, Rockwiz, I Love New York, Round The Twist, Two And A Half Men, Outrageous Fortune, The Ex Effect, Dexter
I'm his Bitch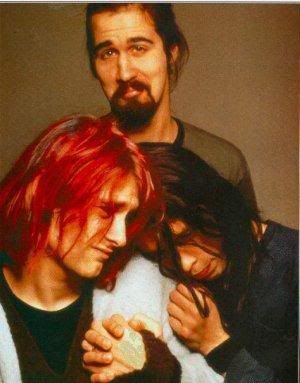 Photos
Comments