Black Friday

Name

Zan The Man

Age

28

Gender

Female

Location

Hell in a hand basket!
Member since February 15th, 2008
Contact
About
hey everyone im Black Friday as you probably know!!! hehe!
but anywho lets see down below i will put a list of music movies and other things that i love!! hope you read it and love it!!
I am of course married to a very lovely gsb wife Ray is the cheese.. we are happy newly weds!!!!


YAY im so excited because i am the aunt of six lovely gsb children
*Jimmy
*Allyson
*Fabio
*Haley
*Billie Joe Jr.
*Adrian
im am also gsb sisters with
BilliexJoexArmstrong! the mother of all those children hehe!!!
also a gsb sis of punk_emo_chic and MikeisMine
i will love my neices and neffus for as long as i live and will spoil them like any aunt should!!!
MUSIC
green day / of course lol
hopes die last
bring me the horizon
good charlotte
simple plan
angles and airwaves
blink 182
korn
marilyn manson
rob zombie
metallica
rise against
pennywise
prency prep
afi
nine inch nails
mindless self indulgance
MOVIES
wrong turn
four brothers
little miss sunshine
tears of the sun
becoming jane / yeah i know chick flick but its good
jeepers creepers / 1&2
the jackal
death sentence
sunshine
saving silverman
AND OTHER THINGS
lets see other things that i might like
ok ok one of them is when alot of people post comments on my profile and add me to friends hehe you add me ill add you for sure!!!
umm....i like to wright poetry not alot just some. and i love to read omg i mean who doesnt.
playing guitar hero love it lol!!!
and just taking the day off to chill with friends its the best thing to do!!
ok i think that is it for now but if i have anything else to say ill post it up hope you comment if your reading this!!
GREENDAY - AMERICAN IDIOT
BOULEVARD OF BROKEN DREAMS
NEUROSONIC - UNTIL I DIE
GOOD RIDDENCE (TIME OF YOUR LIFE)
BILLIE JOE FUNNY SKITS
i can go on and on with these videos lol!
escape the fate
goth clown
dani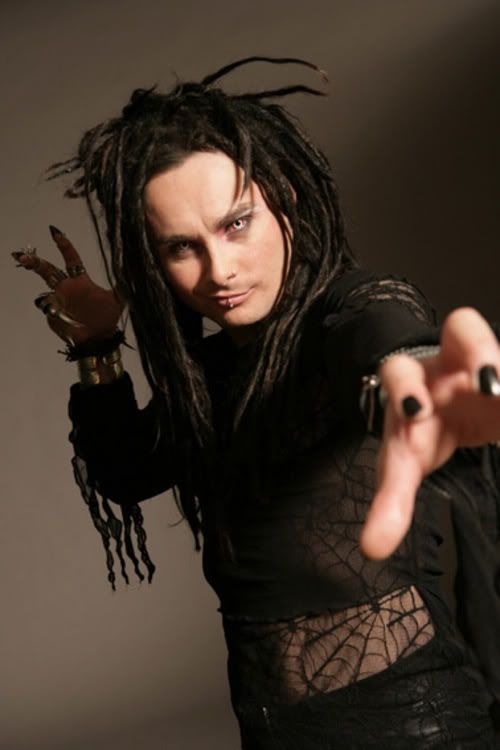 david desrosiers
coffin joe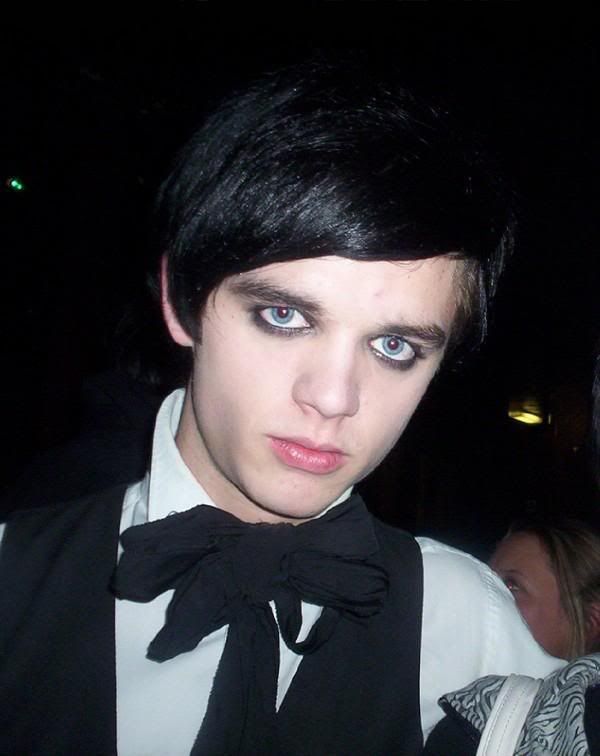 buddy
BILLIE JOE!! A DEDICATION TO MY LOVVIE RAY IS THE CHEES & TO MY GSB SIS BILLIEXJOEXARMSTRONG!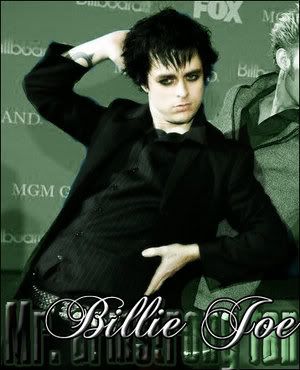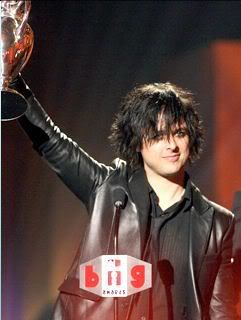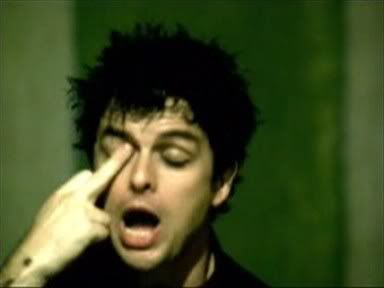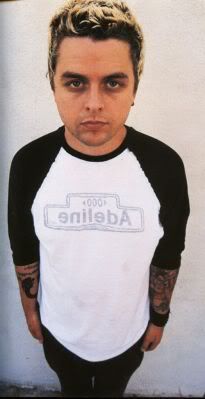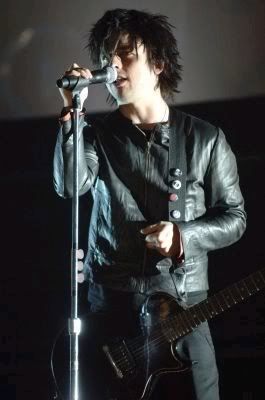 MIKEY DIRNT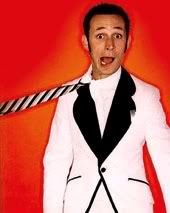 TRE COOL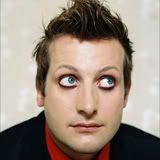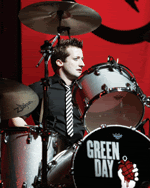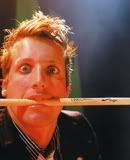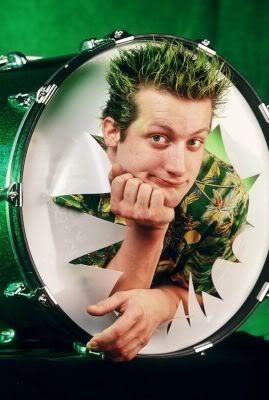 GREENDAY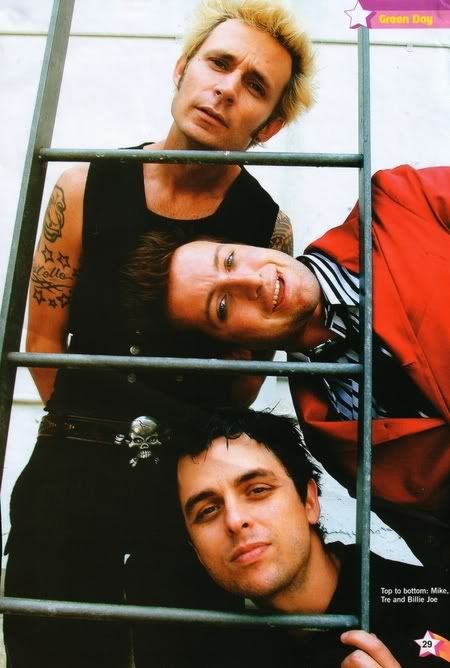 MY # 1 FAVE GREENDAY SONG HOLIDAY
LYRICS
hear the sound of the falling rain,
comeing, down like an armageddon flame
the shame
the ones who died without a name
hear the dogs howling out of key
to hymn called "faith and misery"
and bleed the company lost the war today
i beg to dream and differ from the hollow lies
this is the dawning of the rest of out lives
on holiday
hear the drum pounding out of time
another protester has crossed the line
to find the money's on the other side
can i get another amen
there's a flag wrapped around a score of men
a gag
a plastic bag on a monument
the representative of california has the floor
zieg heil to the president gasman
bombs away is your punishment
pulverize he eiffel towers
who criticize your goverment
bang bang goes the broken glass
kill all the fags that dont agree
trails by fire setting fire
is not a way that's meant for me
just cause - just cause because we're outlaws yeah!
i beg to dream and differ from the hollow lies
this is the dawning of the rest of out lives
this is our lives on holiday
2 FAVE BASKET CASE
LYRICS
do you have the time
to listen to me whine
about nothing and everything
all at once
i am one of those
melodramatic fools
neurotic to the bone
no doubt about it
sometimes i give myself the creeps
sometimes my mind plays tricks on me
it all keeps adding up
i think i;m cracking up
am i just paraniod
i'm i just stoned
i went to a shrink
to analyze my dreams
she says it's the lack of sex
that's bringing me down
i went a whore he said my life's a bore
and quit my whining cause
it's bringing her down
grasping to control
so you better hold on
AND LETS NOT FORGET GEEK STINK BREATH
LYRICS
i'm on a mission
i made my decision
to lead a path of self-destruction
a slow pregression
killing my complexion
and it's rotting out my teeth
i'm on a roll
no self-control
i'm blowing off steam with
meth amphetamine
don't know what i want
that's all that i've got
and i'm picking scabs off my face
every hour my blood is turning sour
and my pulse is beating out of time
i found a treasure
filled with sick pleasure
and it sits on a think white line
i'm on a mission
i got no decision like cripple
running the rat race
wish in one hand and shit in the other
and see which one gets filled first
I'M GONNA FINISH MY PROFILE OFF WITH A FUNNY CATS VIDEO
SO HOPE YOU ENJOY!!
well thats all for now i will probably update it more and more everytime i come onto my profile but for now thats all i got!!!!!
Photos
Comments