Heroin Bob
Name

Bob

Age

29

Gender

Female

Location

Salt Lake City, Utah
Member since June 9th, 2005
Contact
PM

Friends

MSN

Ask me

AIM

Ask me

YIM

Don't have

ICQ

Whats this?

MySpace

http://www.myspace.com/Looking_back_upon_my_life
About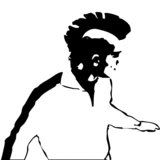 Hey,my names Bob, Heroin Bob as most know me by. I'm just a punk living in SLC. My names a joke in itself, I don't really do Heroin. Not your first impression,eh? I look like a mad man, and am, but I'm one of the most uptight guys you'll meet.




Well, about my name, I'm terrified of needles and drugs. I won't even take aspirin but I smoke and drink. Now my friend Stevo, thats a different story. Any ways,man do we stick out here, I mean in Wyoming were basically aliens. What the fuck man! And whats with all this English shit invading SLC?



Theres this amazing woman though, her name is Trish. And I want to marry her. Shes in her thirties and smart as hell. She talks a lot but I could listen to her for hours. Shes a bohemian queen with always changing hair. Sure, she does grass but I love her. I mean, its suppose to be against what I stand her, but hey, oh well.


Now Stevo, man he's my best friend. I don't know what I'd do without his blue haired ass. He's always on about how only posers fall in love with girls but, were cool. His dads ragging on him about how he should go to Harvard, but thats not for him. The systems strong, it takes more than one or two to bring it down.

Fighting the Rednecks goes against everything we stand for though. Fighting for a cause means system. System means government. Our cheap attacks on the Rednecks and hicks is a poor version of warfare. Warfare means war. War means extreme government. And that means system, which is everything I'm against.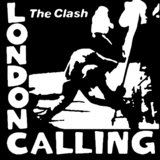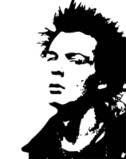 Punk is great music. Punk and Punk Rock.



You heard about Sean right? Took over 100 hits of acid into his body at one time. Fried him. You see he ran through sprinklers trying to escape a guard or cop. It soaked the acid, making it dissolve. Chemicals man, they'll fuck you up!





*I Do Not Own SLC Punk or Its Charcters.*
Comments