Straight-Up Hustler
Name

Megan

Age

30

Gender

Female

Location

Philly
Member since January 13th, 2006
Contact
PM

Friends

AIM

Brady Quinn Love

MySpace

myspace.com/we_go_together_xoxo
About
I'm Megan.
I love music and sports.
The Flyers, The Phillies, the Eagles, the Sixers, and Notre Dame are my teams.
I love Chase Utley; Cole Hamels; Shane Victorino; Marty Biron; Kevin Curtis; Jason Smith; Brady Quinn; Cristiano Ronaldo; Joe Mauer; Josh Beckett; Jon Lester; Justin Morneau; Jason Varitek; and Jonathan Papelbon.
I know you don't care.
I play field hockey.
All Time Low; Green Day; and Forever the Sickest Kids are my favorite bands.
I adore Caleb Turman.
I'm enamored with Jack Barakat.
I've been on here for two years.
And I doubt I'll really be on here often.
The bands/artists I like are:
All Time Low, Green Day, Forever the Sickest Kids, Cobra Starship, the Cab, Jack's Mannequin, Something Corporate, the Maine, the Goodnight Anthem, the Great American Soundtrack, Phil Bensen, the Rocket Summer, the Doors, the Beatles, We The Kings, Boys Like Girls, Valencia, John Mayer, the Eagles, Cute is What We Aim For, the Spill Canvas, Billy Joel, Secondhand Serenade, Elton John xD, Jack Johnson, Fall Out Boy, Dashboard Confessional, Taylor Swift, Hawk Nelson, Chiodos, Envy on the Coast, Maroon 5.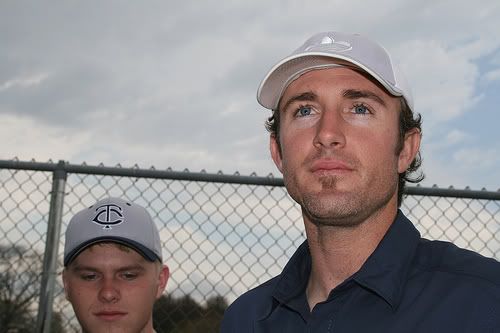 Comments